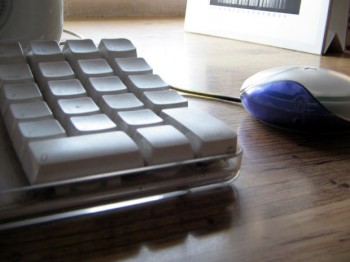 Blogging was never meant to be an activity that contributes to your stress (in fact it was supposed to be the opposite) but somehow, it is becoming more and more stressful, given the competition and how much more challenging blogging has actually become.
If you are about to start a blog, and you're inspired by the stories of bloggers who started blogging as a pastime some years ago, and now they are making hundreds and thousands of dollars from their blogs (if they are to be believed), please beware that it is not going to be the case when you launch a blog in this time and age. Sorry to break it to you, but while it was easy to hit the jackpot with little or no effort some time ago, now the internet in general, and blogosphere in specific is turning more and more vicious, and jumping into the red ocean (read: Blue Ocean Strategy) and coming face to face with the big fish is going to be quite tiresome, if not destructive.
To cut a long story short, full time blogging, especially when you are doing it for the sole purpose of making money, can be quite stressful and unhealthy for following reasons.
A succession of Panda updates have disposed all of those easy content generation techniques (e.g. spinning or re-phrasing news or others' articles) and now you need to spend quite some time, and do a lot of thinking to create fresh and unique content on regular basis. And all that time in front of PC with little or no physical activity can result in obesity, weight gain, poor diet, and bad health in general
Getting your blog to the top of Google's results for your desired keywords (AKA SEO) is getting more and more difficult
To make the most of your blog, you will have to promote it on all available platforms including(but is not limited to) Facebook, Twitter, Pinterest, optimizing for search engines, and other blogs via guest blogging, and again, it can take quite some time and efforts
Staying in front of your PC or laptop for long hours and pushing your mind all the time for more and more ideas can contribute to stress and even mild depression in some cases
Sitting all the time in front of your PC or laptop will result in bad posture and a seriously out of shape figure, you might even end up gaining weight, and all these ailments will definitely add to your stress
Going through your fellow bloggers' experiences and success stories (even if some of them are nothing but hyperbole), you will feel quite disheartened, especially if your own blogging experience isn't as fulfilling as others
Taking all of the above in consideration, we can safely declare that modern blogging is a job full of stress, and if you are not taking your mental and physical fitness seriously, it can cast quite negative effects on your overall health and well being.
So here's the two-way approach to stay fit and deal with the stress built by blogging.
Goal One – Stay Physically Fit:
As earlier suggested, full time blogging will require you to spend more and more time in front of your PC, because you need to be online for everything, from finding new topics to researching for the material, and writing your posts to doing the marketing, and spending all this time while sitting in a bad, bad posture can't be good for your body. You need to make up for this lack of physical activity by fitting in some exercise routines or sports to your daily schedule to make sure you are not putting up excessive weight. Secondly, if you are looking to take up blogging as a full time job, try to do more work on a standard PC instead of a laptop or notebook, because the smaller screens and keypads will put extra strain on your body parts like eyes, wrists, and shoulders. Lastly, for Bloggers, it can become even more important to maintain a healthy diet program, for example, a big part of your work will require mental labor, therefore it is recommended that you are consuming food which is good for healthy brain, for example salmon, avocado, or walnuts (of course after consulting with your physician).
Goal Two – Stay Mentally Fit:
A healthy body will eventually result in a hale and hearty mind, plus you need to provide your mind with some respite and lots of breaks, mainly because in blogging you are making it work harder than the routine jobs. Ideally, all full time bloggers must be having some sort of a hobby or pastime Away from the computer or TV screen. It will help if you can go out and meet your friends and have some good laugh to wash away the tiredness accumulated from hours and hours of blogging. Lastly, (and this one is going to be tough), try not to be too greedy, because unrealistic expectations or goals will result in more and more stress.
__
This post was by Rahil who writes for WeightLossTriumph, who offers fitness related coupon codes like  nutrisystem coupons codes and TRX promotions at his website. You will find many more discounts and reviews of popular products, in addition to nutrisystem and TRX, if you visit his site.