A Guest Post by
Amy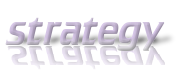 Tons of Jobs Out There for Me?
Last year, I graduated with a Bachelor of Science in Business Administration with distinction and a 3.8 GPA. As a marketing major, I was always told that there were "tons of jobs out there for me" and that employers were "looking for my set of skills" so I wasn't very concerned about the job hunt ahead of me.
I started looking for a job during my final semester, and when no offers for interviews came I figured it was because I wasn't available yet and I would have to graduate first.
After graduation, I moved to a larger city and started to focus solely on my job hunt. I would apply for 10 to 15 jobs each day, but many came back with a rejection email because I didn't quite fit the skill set needed. Most of my applications went without a response at all. I started to feel discouraged after a few weeks thinking that I wouldn't be able to find employment. After all, the unemployment rate is rising, and I had much less experience than others in my field.
After a while, I finally got my first interview request. I was completely myself and felt comfortable during the first round, which resulted in a request for a second interview. However, I got nervous during that second interview and got a rejection email the next day.
In my second job interview, I decided not to let anything keep me from being myself. I got through both rounds of interviews with flying colors and was offered the job. However, the hours were long, the pay was low, and I would be knocking on doors selling a product. While those qualities may have been alright for someone else, I wanted something a little different. After careful consideration, I turned down that job.
On my way to my third interview, I was already planning on where I would drop off more resumes on my way home. I knew very little about the company and it was impossible to find their website online. But I knew as soon as I walked in the door that this was the place for me. This place had flexible hours, good pay, great atmosphere, and wonderful people to work with.The interview lasted five minutes and I knew I would accept any job they offered me. Turns out, third time is the charm.
After my three month long job search, I feel that I have grown a little wiser. The job hunt is frustrating for anyone, whether they are just coming out of college or in the middle of their career. Along the way, these are the points I have found that may help you find your perfect job.
Don't be discouraged – Anything you are feeling during your interview will read all over your face. Smile and be yourself. This way, your employer won't be expecting "interview you" when you walk in the door on Monday.
Keep throwing darts – Keep applying for anything that seems remotely interesting. If you throw enough darts, eventually one will stick.
Look for something different – Don't just look for a specific position. For example, most marketing majors start looking for marketing jobs, but most of those job listings online are for door to door or over the phone sales people. Again, this may be what you are looking for, but sometimes your skills may call for something else. While looking online, search for keywords like "entry level" if you're looking to advance, "writing" if that's what you enjoy, or simply browse the different job listings in your area. There may be something there that you would have never looked for in the search box.

Don't forget to visit the actual websites of companies where you think you would like to work. Some of them may not be using a website like Career Builder or Monster.com, and some smaller companies may be using Craigslist because it is less expensive. Also, look in places you may not have thought of at first. Hand in resumes to businesses around your home. Actually giving them the resume in person will probably make you more memorable to the person hiring for the company.

Interview them too – While you are in your interview, make sure you are asking questions too. You need to make sure this job is right for what you want in your life as much as they need to make sure you are fit for the job.
Relax – It may take some time, but something will happen if you work hard enough.
What tricks do you have for finding a job after college?
—-
Author's Bio:
Amy Gardner writes financial topics including small business credit cards. Amy welcomes your comments.
Thanks, Rachel. Even the seasoned pros at home need reminders like these!
–ME "Liz" Strauss
Work with Liz on your business!!