Some Days
Cell phones and computers aren't as fun as . . .
crayons.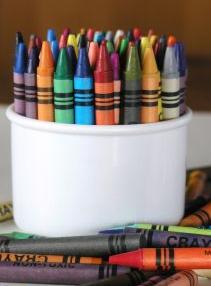 If we're working
for a living, aren't we
supposed to be
living?
Life is supposed to be
fun and inspiring.
I'm not confused about this one.
Sometimes we're supposed to be
playing.
I'm sure about that.
–ME "Liz" Strauss
Check out the Work with Liz!! page in the sidebar.