by
Ken Myers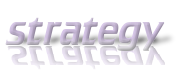 What's the key to small business success? There are many aspects to creating a successful small business — having a skill that others will pay for is only the first step. With more women than ever before getting involved in entrepreneurship, it's important to be fully prepared with as much information on small business success as you can get.
Growing Your Business: Four Tips for Female Entrepreneurs
What's the key to cultivating a lasting small business? Below, you'll find four tips that other women in small business have used to reach their goals.
1. Connect in the Community
No matter what business you create, there are two major avenues for you to think about: Your "business-to-consumer" strategy and your "business-to-business" strategy. Even if you focus mainly on making sales directly to consumers, you can find great ways to achieve institutional contracts by addressing a need that others may not realize is there. Meet with other local business owners to find ways that you can cooperate for mutual benefit. Consider the needs of nonprofit organizations such as schools and libraries, too.
2. Build Your Expert Credentials
To create an enduring business, it's essential that you become known as an expert in your field. Showcasing your expertise allows you to find customers more easily and put them at their ease. There are many different ways to do this — you can become active in industry associations and volunteer organizations, for example. Publishing books and articles on your subject is also a road to becoming a recognized expert. Help people get comfortable with your reputation! They will reward your efforts with repeat business.
3. Don't Neglect the Internet
When you have a steady source of local business, you are at a huge advantage compared to competitors who mainly use the Internet to find their clients. That said, you should never neglect the Internet. Local clients and those who will be visiting your area for a short time will both use Internet search engines to find you. Make sure that your business is listed in "local search" features across the various major search sites; also ensure that your site allows potential customers to contact you, make purchases or set reservations. The longer your site is active, the easier it will be to discover you online.
4. Leverage Local Resources
Women in business can benefit from a large number of local, state and national resources. In addition to major volunteer organizations such as Rotary International, you'll also find excellent resources at your local chamber of commerce and similar concerns. Don't forget that, as a female entrepreneur, you can often qualify for grants and other assistance from the federal government and a wide variety of pro-business establishments. It is a good idea to gain some knowledge of grant proposal writing and fundraising!
Remember that a business does not typically turn a substantial profit in its first year. Many small businesses close within five years — and it may take up to three years for a business on a successful trajectory to begin showing a healthy balance sheet. During this time, it is important that you gain as much insight as possible into the aspects of business that support your main operation. Always be on the lookout for ways to expand your marketing efforts using word of mouth and direct contact within your local area.
Author's Bio:
Ken Myers as an Expert Advisor on multiple household help issues to many Organizations and groups, and is a mentor for other "Mom-preneurs" seeking guidance. He is a regular contributor of "www.gonannies.com/". You can get in touch with him at k.meyerst20@gmail.com.