Relationships in Business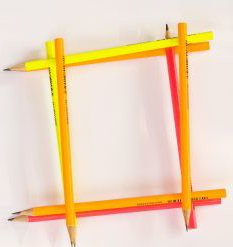 We're not just tools and sticks. Business is inherently social. People add value to or interrupt the flow of every transaction we make. We interact with coworkers, our customers, our clients, our vendors, the person who delivers our packages.
How well we do at getting to our goals is our definition of whether we succeed.
I've been watching people who succeed. They have common traits. They know what they do well. They are focused on their destination. They're saturation learners and more than anything, they DO what it takes to get themselves where they want to be.
Malcolm Gladwell talks about it in his book, Outliers: The Story of Success

on page 39 when he says
… the thing that distinguishes one performer from another is how hard he o she works. That's it. And what's more, the people at the very top don't work just harder or even much harder than everyone else. They work much, much harder.
They do the work.
I've been thinking about doing as a strategy for success. It's got some research (like Gladwell's) behind it. It also make plain sense. Try this for the next two weeks.
Do what you're good at.
Do what you say you will.
Do it when you promise.
Do your homework before you ask question so that you don't waste other people's time.
Do it right the first time, so you don't have to do it twice.
Do what you were asked, not what you think is better unless you're 100% certain everyone will agree.
Do what's right, what's beautiful, what you know you'll be proud of when you look back in 10 years.
Do own your missteps and mistakes so that bad spirits don't linger.
Do care about the people touched by your work, your words, and all you do.
Do hold control for your success in your own hands.
I wonder if these are the "DOs" Nike had in mind?
Have you tried the DO Strategy of Social Business Success? What do you DO to succeed?
–ME "Liz" Strauss
Work with Liz!!
Register for SOBCon09 NOW!!
Spend a weekend working with a dream team of social media.