Build Brand Equity Now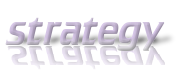 Doing well in business is all about distinguishing yourself from your competitors. The virtual world provides multiple avenues for you to accomplish this. Meticulous planning, effective implementation and use of creativity can do the trick for you. As the virtual medium does not call for large investments from your end, even small organizations get an opportunity to build brand equity.
Perseverance and the attention to detail in your marketing campaign can get you the desired results. Work towards your goal with a plan. Here are the factors that you need to incorporate into your strategy.
1. Establish an emotional connect with the consumer
For a brand to stand out among a plethora of products available in the market, it is important for consumers to relate to a brand in a manner that it emerges as their preferred choice. Build a campaign people can relate to, something that instantly makes people identify with the story narrative. Connect with people to attract buyers initially and to ensure customer loyalty later on.
2. Win the trust of consumers
Trust plays an important role in the purchase decisions of consumers. People are willing to pay more for a brand they have had a good experience with and avoid brands that do not get good customer reviews despite a lower price of products. Attend to the issues faced by consumers to avoid putting off potential buyers. A disgruntled buyer can cost you in terms of loss of revenue. Make online reputation management a priority while attending to people's grievances.
3. Give customer service a priority
A good customer service is a major differentiating factor in the world of business today. Consumers seek instant resolution to the problems they face. If not immediately, it is important that organizations attend to customers' grievances within a specified time frame. Build urgency around your customer service initiatives and make it a priority.
4. Involve people in your marketing campaign
Use contests, discount coupons or an intriguing feedback taking methodology to involve people in every stage of product development and product launch. Give attention to feedback collection and assess the results to understand the areas for improvement in products and services.
5. Unleash your creativity in your marketing efforts
Creativity is the backbone of any marketing initiative. Use different social networking platforms to reach out to your target consumer segment. Work towards making your campaign go viral over the web. Use blogs and social networks to attract traffic to your website for more information on products. Work towards conversion through an e-commerce platform.
Businesses thrive and even command a premium on their products if consumers see value in the products. For consumers, quality reigns supreme. Aspirational value and a connection with the brand come in next. Use all the means possible to project your product as the one that does well on the parameters of quality. Work towards creating an emotional connection between the consumers and the brand to effectively separate your brand from the clutter of multiple brands and products available in the market.
—-
Author's Bio:
Brianne Walter writes about eco friendly buildings and green technology at ecofriend.com . Recently, she wrote an article on Nokia 701 specifications. You can find her on Twitter as @.Brianne
Thank you, Brianne!
–ME "Liz" Strauss
Work with Liz on your business!!