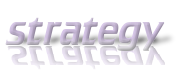 In my life, it seems as though I'm pretty "successful." I've interviewed 50 millionaires; I've been on CNN, Yahoo, MSN Money and more. Plus I've been in Success Magazine so I suppose that I must be a success right?
But the truth is I'm just Jaime, a gal from a town of about 2,000 people in Maine. I only consider myself "successful" because of the amazing people that have helped me get here along the way.
How did I find these amazing people and who are they?
They are Kurk, Nathan, Pat and Chris. I consider all of them like mentors to me, and they have spent hours of time to help me without me paying them anything.
How did I ask these amazing people to help me–AND get them to say Yes?
How to Find a Mentor
Don't just pick someone and then ask them to be your mentor. That usually doesn't work and it often comes across as weird.
You want to form a relationship with them that makes them think, "Wow, this person really has a ton of potential." Successful people like to help others, as long as you don't waste their time.
When I started coaching, I was green. For some reason I thought it would be a good idea to email my "competition" and say Hi. Kurk was a business coach with tons of experience, who had also sold a million-dollar business. When I met Kurk, he said that he could see I was eager and willing to learn, and hours later he emailed me asking for another meeting to discuss working together more.
I ended up helping him with all of his computer tasks and networking, and worked for free a few hours a week while he taught me everything he knew. He pushed me to my limits. We formed an amazing relationship and he helps me to this day. I consider him my business godfather. 🙂
When I decided to bring my coaching practice online three years ago, I found two amazing online entrepreneurs, Nathan and Pat. With them, I offered up my expertise as a trade for theirs. I had a lot of valuable skills, and leveraged them to learn their set of skills. I now consider both of them good friends.
Chris is a millionaire and serial entrepreneur. We started chatting shortly after I interviewed him. He has been so helpful, and has asked nothing in return. Chris is like the trusted adviser. I'm not sure why he decided to help, as I didn't offer any expertise, but I am eager and want to help him in any way that I can.
1. Form a relationship. It all started with forming a relationship. If you have a meeting and feel the synergy between you and the other person, just start to feel out how you could work together more.
2. Ask if you can help them. Ask if you can help them in their business, or save them time by doing something for them. Tell them you really respect their expertise and would love to learn about what they know.
3. Keep helping and gradually ask for their input. If you have been an asset to them, they will start to open up and become an asset to you as well.
How to Find a Role Model or Advisor
Instead of finding someone who will officially mentor you, you could also find a role model. This can be simple, like an email with a question every few months that gets a response.
Derek Sivers, a millionaire I interviewed and founder of CD Baby, was able to get an open channel with Seth Godin, and through that they became friends.
Derek suggested this:
"You'd be surprised how effective a simple, quick-pointed three-sentence email can be.
I've sent emails off to my favorite authors and they have no idea who I am and I don't include my website. They've never heard of CD Baby and I've been amazed how well the three-sentence email can get a reply.
Just a one-sentence qualification like, 'I'm a huge fan of your books' or, 'This one changed the way I think.' Sentence two is a simple direct question. Follow with 'Any reply appreciated. Thank you.'
I think if you send somebody a simple direct question, not trying to dump the weight of your life on them or anything, sometimes you can go back and forth like that a few times. Then if you include a URL in your signature, they can go there, explore your company and possibly see interesting posts or your philosophies, which it may lead to more interaction."
Action Item:
Look for people who have the skills you want to have, and start a relationship with them. Email a potential role model like Derek suggests, or take a local business person out to coffee.
Commit to one action this week that will help you find a mentor. It could drastically improve your business.
—-
Author's Bio:
Jaime interviews self-made millionaires and talks business and life at EventualMillionaire.com. You can find her on Twitter as @eventualmillion
–ME "Liz" Strauss
Work with Liz on your business!!