by Patty Azzarello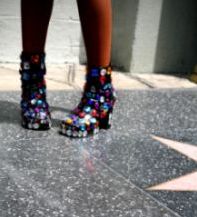 You'll make a lot of decent hires, (and some bad ones)  but if you want to hire real stars here is how to find them.
Experience vs. Everything Else
Experience is the first thing we tend to look for but is never the primary indicator of  stardom.
Experience is only one factor in making a hiring choice, and in fact is one of the least important in gauging whether or not someone is a star — it can sometimes even be a red flag.
Experience matters, but be cautious to not be overly impressed if someone has a lot of experience in the area you are looking – and don't make the experience the primary factor for your choice.
I learned this lesson very early in my career when I hired a guy for a telemarketing position which was a new function we were starting in the company.  I had no experience in telemarketing.  He had 20 years of experience in telemarketing.  I was impressed.
The problem was that the reason he spent 20 years in telemarketing is that he was not very good!  So he never advanced.

Stars don't stay in the same role for decades.
Stars are talented and hungry.  They are on the move.
Hire based on potential not experience
Here are some of the important clues:
1. Advancement
If a star has been working for 20 years, they have held progressively bigger roles.  There are some big leaps and weird transitions on their resume.
When you look at their resume, you've just got to hear the story about how they went from working on a manufacturing line, to managing the procurement department, and then to running the customer service organization.
If you are interviewing a new-hire out of school, they have run the events program at their college, contributed articles to New York magazine, built a non-profit organization from scratch, or produced a radio show,  you get the point –They have a track record of doing things that were bigger than their job and more than their peers.
2. Mastery
If someone has spent 20 years in the same type of role, they can still be a star if they are a Master.  Look for proof.  If someone is a Master at PR, they will bring you many examples of how they created a market, got remarkable headlines, or drove web traffic exponentially.
If they are in engineering, they will be known for building or pioneering something important.  If they are in sales they will have a spotless track record.  All will have third party validation on their expertise, you will hear about them from others.
If someone is just telling you about their years of experience in the same role, and have nothing extraordinary to show you about their results, and no one else is talking about them, they may still be a good hire, but they are not a star.

Stars either move up or become a Master.

3. Ambition
Stars are ambitious.  They are going somewhere.  They don't need you, they need a vehicle to get them to their next bigger or more interesting role.  (This is a good thing).
You don't get to keep a star forever.
They will move mountains for you, and then they will move on.  Don't be afraid of, or threatened by rising stars.   Stars are self-motivated to achieve great things for you.  Enjoy it while you can and then support them to move up and onward. 
If you hire with the assumption that you want an experienced person who will stay in this job forever, that is what you will get.  But you won't get a star.
4. Really Smart
There is no substitute for raw intelligence.  Sure you need emotional and people skills too, but stars typically have both.  Raw IQ points count for a lot.
Stars are motivated by learning, and have a track record of learning on the job (fast) and advancing beyond peers.  One year of experience for a star can equate to many years of experience for someone else, because stars learn so much faster, and just go faster than everybody else.

5. They have a life.
It has always been interesting to note that every star I know and have worked with has had a life outside of their job.  People who are fully consumed by their work are usually not the stars.
This is true of both big executives and gifted contributors.
Stars find the technique to contain the job and get in done in less time so they make room to do more. They use some of the time to enjoy their life, and some of the time to do a bigger job – which is one of the things that makes them a star.
This topic of making room, and not getting fully consumed by your job is a critical factor for success.
Stars are not easy hires
When I've had the opportunity to hire stars,  they have always had less direct experience in the job than their competition. But they had at least a few of the traits describe above.
It is tough to get them on board because stars always have other choices and multiple offers, AND your hiring committee will think you are taking a big risk.  So no one is helping you get them in the boat.
The star is saying "I don't need you",  and your stakeholders are saying "we don't want him". You need to sell both parties, to get the person in the door.
It is very important that you are prepared to fight for them.
Eyebrows will raise when you choose  the less "experienced" individual, but if you choose a star, they will come up to speed very quickly and everyone will quickly and ultimately be impressed and appreciative at what a good hire you have made.
Stars are not easy to find
It is not realistic to think that you can hire 100% stars.  There are just not enough of them.  There are lots of talented people out there who will do good work, and you will need them on your team too.
Stars are hiding either because they are already working, or they don't realize that they are stars.  You need to seek them out.  Sometimes you need to convince them that they can do more than they think.
The best way to find stars is to never stop looking.  Don't wait for a position to open up.  Keep your eyes open for them, build relationships with them (you can't have too many stars in your network at any level), and recruit them whenever you get the chance.
How have you found and kept stars in your team?
Please add your ideas to the comment box below.
—–
Patty Azzarello works with executives where leadership and business challenges meet. She has held leadership roles in General Management, Marketing, Software Product Development and Sales, and has been successful in running large and small businesses. She writes at Patty Azzarello's Business Leadership Blog. You'll find her on Twitter as @PattyAzzarello
Successful-Blog is proud affiliate of