Irresistible Beats Embarrassed Every Time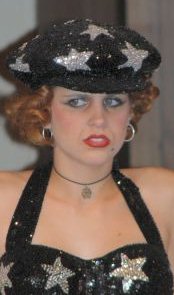 First impressions. Guess we've all made our share of bad ones. In my experience, bad first impressions tend to happen when I try too hard, when I focus on myself and what I want from a certain situation. Whether the occasion is personal or business, if I become about attracting attention, I end up looking like someone who wears sequins and top hat to blue jeans bar … It's an unforgettable first impression, but not the one I wanted to leave behind.
It happens. People do it. So do big corporations. We're even inventing new ways to do the equivalent as the noise level rises on the social web.
In a hard economy, first impressions become even more important. People have less time, fewer opportunities, and more competition. A bad first impression may not lead to a chance for a second meeting.
Unfortunately trying too hard usually too often leads to the wrong kind of attention.
Do you, does your business, leave an unforgettable first impression … of the very best kind?
How to Leave an Unforgettable First Impression
In a one-to-one market, every individual and every business is meeting customers as individuals. As the social web grows, people discuss experiences and pass their impressions far further than was ever possible. Suddenly a bad day can become an incident or a nice passing gesture can be raised to heroic. Every first impression has the possibility of being amplified.
We all want to make the positive, unforgettable first impression. That's the one that wins us friends and business.
What makes someone unforgettable? What makes us want to go out of our way to see someone we hardly know? How do some people leave an indelible first impression so attractive that we look forward to being with them again?
What do those magnetic people and companies consistently offer?
a curious, open, intelligent mind
Some people spark our imagination. They energize and motivate us. When we share a conversation, they literally make our brains light up with thoughts and ideas. Their kind of thinking inspires confidence and respect — in them and in us. People who are mindful and curious find solutions where other folks find problems. They don't let small differences or ambiguities throw them. They help us find the action inside our ideas. They listen well and respond. We feel that they truly see us.
a positive, open, knowing heart
Some people love living. They don't really have an easier life; they just look at life and business differently. Small things don't get to be worries, so they spend time on little disagreements. When others might be a little more distant, they pull us near with positivity. They smile soon as they see us, long before we say say hello. It's easy to say hello when we feel like we already know them.
a clear, open, meaningful purpose
Some people see the world and everyone in it with the eyes and the mind of a discoverer. When we say things, they listen for what our words mean to us. They know themselves in a real way, which makes them easy to understand and easy to be with. They offer everyone solid ground to stand on, which makes us all feel a little taller when we're around them.
People like that are unforgettable. When we see them again, we go back to where they're standing, even if we hardly know them. We want that unforgettable experience again. If we are able, we introduce that unforgettable person to our friends.
It works the same for companies. When companies meet customers in that unforgettable way, customers want to have that experience again. We often tell our friends about how we were treated and bring them back with us so they get the same positive experience.
You might notice that each point closes on the feeling we're left with. Isn't that what a first impression is? A feeling about someone or something that we're getting to know?
People remember most how we make them feel. The most unforgettable people … of the best kind … focus their attention and care on the people around them. They know that an unforgettable positive first impression is the doorway to true communication.
What's your recipe for a unforgettable first impression of the very best kind? What tools do you use to make that impression a reality?
–ME "Liz" Strauss
Work with Liz!!