New Tribes, New Rules

It seems like every day now I meet someone who is trying to make sense of the social web. Most folks seem to understand that something important is happening, but just can't connect to the value of what they're seeing.
The social web is a vibrant new culture. Corporations, small business, and individuals are bringing their best to be a part of what's happening.
47 million websites were added in 2009.
The web is a new culture occurring in a new virtual space.
Talking through a computer or smart phone doesn't return the same results as talking in person does.
It helps to start out knowing that.
We Have the Problem of Speaking the Same Language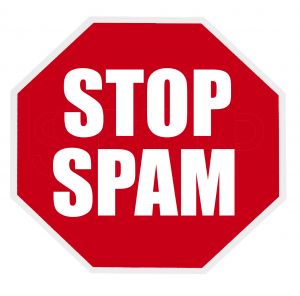 Anyone who's been a military brat or moved around for their professional life knows that every new location meant learning the rules of the new school and the new community. Somehow that cultural difference is easier to see when we go to a foreign land, where the language has different sounds and a different alphabet. With such obviously linguistic differences we're more likely to expect differences in values, traditions and how how people choose to connect into business and social groups and tribes.
When I traveled internationally, it took me about three years to identify those same cultural differences in the English speaking countries. We had the disadvantage of speaking the same language. So we often thought we were saying or doing the appropriate thing — We thought the same words meant the same things. We thought we were doing what worked in one place … but found it didn't work in another.
I once signed a contract with an Australian friend. I thought it described a partnership. As things progressed I realized she thought she had engaged a channel of distribution. Each of us behaved according the premise we believed. Until we figured that out, we were constantly wondering why the other didn't behave.
Will Your Brand Survive the Culture Shock of the Social Web?
Whenever we meet a new culture, we have the problem of figuring out what's the same to all humans, what's just our individuality, and what's the culture. It's no wonder that wise folks approach the social web with varying degrees of caution, suspicion, or confusion, fearing missteps or problems. It's still a bit foreign that people connect via computers and smart phones. For others, it's a problem of learning a new set of social rules and words that have different meanings in different contexts.
Until we sort those, we can be in a bit of a culture shock. After studying the tradtional symptoms of culture shock, I find that online, culture shock shares these common characteristics. The ones I list here are those that apply to both individuals and brands. With each I've added some ways to help you survive the culture shock to thrive on the social web.
Culture shock is a lot less when you find a friend who can translate what's happening and introduce you to others who live the culture every day. Don't let the tools decide how you act, lead with the relationships you make.
As my friend, Chris Brogan says … "it's always about the people."
Great countries and great companies have been built by ideas and innovations that develop when two cultures connect. The key is being aware that VALUES ARE THE KEY TO BUILDING VALUE.
Listen, engage, interact, learn, and meet up at the core of the matter where our values align well.
What are the keys to integrating into this new culture of the social web?
–ME "Liz" Strauss
Work with Liz to learn the culture of the social web!!
I'm a proud affiliate of

Isn't it time you registered for
Develop strategies and tactics with the best of the Social Web for an entire weekend.