A Guest Post by
Joel Garfinkle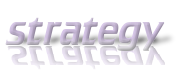 We've all seen it happen: A promising worker is promoted to a higher level, or moves to a larger town with a deeper talent pool. Many times, this worker is used to success, and was able to stand out in her old job thanks to raw talent and natural intelligence. It was easier for her to stand out, and without really putting out that much effort.
As she moves up in the world, though, she finds the competition getting tougher and tougher. Her skills are developing, sure – but now it is extremely difficult for her to stand out from her peers. It can be a tough adjustment to make.
Moving On Up
A lot of people can relate to that feeling in the corporate world. Working closely with the very top people in your profession is the best way to up your game. But the better the people you work with, the more difficult it will be to stand out as a star player.
It's not going to be enough to master the details of your job description. If you're on the all-star team, everyone is a master of their own position. To stand out from the crowd, you need to master the non-technical aspects of your job – starting with yourself. Here are 6 ways to do just that.
Study great leaders. As you move up the ranks of responsibility, you may place less emphasis on being an expert at the technical aspects of your old job. Identify leaders you admire – and read everything you can about them. If they wrote books on leadership, so much the better. This will help you rise above the all-star players, to become a team captain.
Learn to delegate. This is very difficult for technical experts to do. But to make the transition from player to leader, you must grasp that a manager can only excel through the efforts of others. Give clear directions, and help your people grow and shine.
Learn new skill sets. Perhaps being a great trial attorney, or a great salesperson got you accepted to a fantastic team. But that's not enough to keep you there, and it won't be enough to get you to the next level. As you move up, you must learn entirely new sets of information. You may need to learn the rules for hiring, disciplining and firing people. You may need to become an accounting expert, where you weren't one before. Some people may not be able to transition to working at a new level, mistakenly thinking their old skill sets and natural talent will carry them through. They will almost always be limited.
Learn time and project management. Yes, there is no substitute for character when it comes to leadership. But all the character in the world will not save you if you cannot use your team members' time wisely. Part of being a leader is mastering the skills of time management and organizational communication.
Be the one with the plan. You don't have to be the biggest, fastest, strongest or even the smartest person on the team to be a stand-out. You can be the one with the plan. Be the one others look to when things are confused or when the situation is vague. The two key components to master when it comes to any project: The timeline, and the priority of work.Master these two things, making sure they are tied in effectively with management's goals at least two levels up, and you cannot help but be a stand-out.
Be the ethical standard bearer. This is difficult but vital. You may not be the best technician in your office. But you can be the professional who insists on things being done right – who doesn't take short cuts, and who maintains a commitment to excellence and integrity, even when no one is looking. In the long run, this will pay great dividends for you and for the organization you will soon be tapped to lead.
The fact is, if your peers are challenging you, and forcing you to do better than what you used to think of as your best, and you are still not managing to rise above the crowd yet – that's not a terrible sign. Don't get discouraged, because your colleagues' and competitor's skill and talent are going to rub off on you. It takes time and effort, but it will happen. In the meantime, If you apply yourself, and master the elements of your profession that lie beyond your immediate, current job description and conduct yourself as a leader, you will almost certainly achieve great success. Go do great things.
How do you stand out as the professional you are?
—-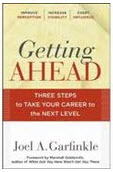 Author's Bio: JOEL A. GARFINKLE is recognized as one of the top 50 coaches in the U.S., having worked with many of the world's leading companies. He is the author of seven books, including Getting Ahead: Three Steps to Take Your Career to the Next Level. View his books and FREE articles at Garfinkle Executive Coaching. Subscribe to his Fulfillment@Work E-mail newsletter and receive the FREE e-book, 40 Proven Strategies to Get Promoted Now!"
–ME "Liz" Strauss
Work with Liz on your business!!