by
Rosemary O'Neill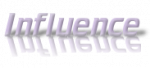 Your LinkedIn profile can be a powerful calling card, even if you're not looking for a new job. It will often show up on the first page of search results for your name in Google (try it), so why not take a moment to give it some personality?
Who's searching for you?
In my case, I received two different invitations to speak at events after adding "speaker" to my LinkedIn profile. Coincidence? I also found out that my company had been highlighted on a "companies to watch" list based on the work we put into our corporate LinkedIn presence.
Both your personal and your corporate LinkedIn pages should reflect your style, personality, tone, and mission. Donâ't make the mistake of using "corporate-speak" in your profile summary (unless you talk that way, in which case…stop it).
We're all there to do business
Recent updates have made LinkedIn more visually appealing and more user-friendly, which may mean that more people are taking a second look. After all, Liz told you four years ago to start taking advantage of LinkedIn's secret superpowers.

Humanize Your LinkedIn Profile
What are you waiting for?
Humanize your LinkedIn Profile
Grab those eyeballs with some LinkedIn profile bells and whistles:
Use your own tone of voice in your profile summary, and tell your story
Fill in the Volunteer Experience section; it makes you a whole person
Try adding the ReadingList app to show what books you're reading
Add the SlideShare Presentation app and upload your marketing "deck"
Don't forget to ask for recommendations when it's appropriate, human voices on your profile are very compelling (be generous with your own recommendations too)
Try hard to include photo or video with your status updates
LinkedIn has said that they are working on enhancements to the company pages too, so start thinking about how you might spiff up your corporate presence as well!
Is your LinkedIn profile telling your story with pizzazz?
Thank you, Rosemary!
You're irresistible!
ME "Liz" Strauss