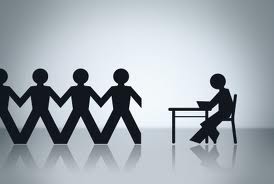 It is 2013 and you have some three-fourths of the year in front of you to take your small business to new heights.
So, what are a few things that concern you over the remaining nine months? If hiring the right talent to helped carry your business to more success is one of those concerns, what do you plan on doing about it?
As a small business owner, you obviously have a full plate to handle on a regular basis. Decisions involving products, services, budgets, promoting your company, and more likely consume you on a daily basis. That being said, where does hiring the right employees rank on such a list?
For some business owners, it just takes one wrong hire to throw off the office chemistry, potentially throwing the company into upheaval as you try and right the ship.
If you have made a bad hire or two in the past, consider the following to negate such choices in the future:
* Chemistry – Just like if you were buying a bus and placing your employees on it, finding the right seats for each of your workers is critical. Let's face it, some personalities just don't mesh well, leading to potential conflicts around the office. Although some individuals can fool you or your HR department during the hiring process, never underestimate the importance of personality when looking to hire. An individual can have the most sparkling resume going, but their personality should matter just as much if not more when considering bringing them on board;
* Qualifications – Have you ever decided to hire someone with less qualifications because you could flat out pay them less money? Yes, it does happen more often than you may think, especially in a day and age when companies are trying to save money wherever possible. Some businesses will hire an individual that is less qualified than another applicant, albeit to save money. Keep in mind that making such a move can surely backfire on you, especially if you have to bring someone new in a short time later and go through the training process once again. Qualifications should always be right at or near the top of the list, otherwise you simply get what you pay for;
* Attitude – Just as chemistry and qualifications prove important, an applicant's attitude ranks right up there too. The most qualified person could be a proven winner for your company, yet their attitude is less than stellar. Yes, attitudes can change over time, but are you willing to risk hiring such a person? If during the interviewing process you sense an individual's heart just isn't into your company, great qualifications and all, look elsewhere;
* Mileage – Finally, locating that individual who will go that extra mile for you and your business is golden. Extra mileage means the man or woman who will stay past their regular hours or come in early, speak up regularly at company meetings to offer constructive ideas to grow the company, and not afraid to offer their talents and experience to others in the office. Some employees do just enough that is required of them, while others will go above and beyond. When you find those latter individuals, your business stands to gain.
As the calendar prepares to turn to April soon, are you making it your business to find the right employees in 2013?
Photo credit: employeescreeningblog.com
About the Author: With 23 years' writing experience, Dave Thomas covers a variety of small business topics, including helping those who might say i need online reputation protection.