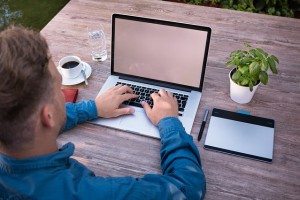 Do you ever take a moment to look around your office at the hired help?
If things worked out the way you wanted them to, then there's a good likelihood that you are happy with your team. In the event you are not, where do you think things may have gone wrong?
Hiring the right talent for your office isn't always as easy as some may make it out to be.
For starters, what you see from someone in an interview and what they do once hired can be two different things. That said you oftentimes end up having to go with your gut when it comes to bringing someone on-board.
With that in mind, do you feel as if your employees are the best you could get?
Hiring and Managing Top-Notch Employees
To best improve your odds of getting the right talent time and time again, remember a few pointers:
Resumes do matter
Be honest; do you pay attention to all the resumes coming across your desk?
Sure, you may not even be in on the hiring process until the very end or in some cases at all. At times, you may delegate that authority to the H.R. department or even a manager or two.
That said someone needs to go over those resumes with a fine tooth comb. To do otherwise would be negligence on the part of the company.
Did you proceed with background checks when you hired these people now employees? If not, you could be setting yourself and your company up for trouble.
By combing over resumes and background checks, you are more likely to get the right people on board.
Tasks outside the office
As part of the checks of those you consider hiring, work activities outside the office matter.
What if you need to hire someone for deliveries or meeting with clients? Something as simple as their driving skills becomes a much bigger deal.
Like the background check one hopes you did on them, this is why in fact a license plate search matters.
Stop for a moment and ask yourself the following questions:
Would you consider hiring someone with a reckless driving record?
Would you consider hiring someone who has one or more DUI's to their name?
Would you consider hiring someone with a vehicle that is unsafe to be on the roads?
When workers go on deliveries, networking, and to meet with clients, they represent you. As such, you want to make sure they're responsible and have solid driving records.
Character references
Although some potential hires will put down best friends or relatives to vouch for them, be smart.
The people you really want to talk to would be former or current co-workers and even a boss if at all possible. These types of individuals know how someone is to work with. Best of all, they more times than not will give you an honest opinion.
If you've not be one to ask for references in the past, change that moving forward.
To improve the odds of getting the best employees, character references can go a long way in that process.
Photo credit: Pixabay
About the Author: Dave Thomas covers business topics on the web.