12 Hours of Conversation — Looks Who's Here!!
Everyone is invited. Stop by, listen in, ask questions, and meet some new friends.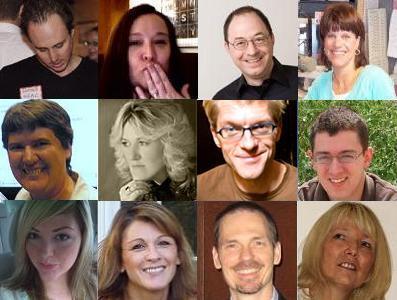 Think theater of the imagination meets speakers and participants in the comment box for conversation.
Why the comment box and not some new technology? The comment box offers a different experience — slower, more intimate, with room for everyone to bring long thoughts and serious questions.

When: TODAY 11 AM Central Time (GMT -6hrs)
(See the clock in the sidebar)
Where: Successful-Blog.com
What: New Post and Speaker Every Hour
How It Works:

Each hour a new blog post will publish.
The featured expert will be ready to talk with you about your ideas, questions, predictions, and thoughts in the comment box.
It's that easy. You know how.
Who:
11:00 – Liz Strauss on How to Build a Personal Development Network
12:00 – Mark Carter on Saving The World With Social Media
1:00 – Lucretia Pruitt on Twittering the Way that Works Best for You
2:00 – Andy Sernovitz on Amazing Word of Mouth for Your Blog
3:00 – Mary-Lynn Foster on Podcast and Blog Interviewing Tips
4:00 – Easton Ellsworth on Visionary Blogging Improvements
5:00 – John Haydon on Social Media and Trust Online
6:00 – VickyHennegan on Writing for the Web
7:00 – Becky McCray on Successful Entrepreneurship
8:00 – Shannon Paul on Internet People and What They Do
9:00 –Angela Maiers on Literacy and Learning in the 21st Century
10:00 –Terry Starbucker on Pitching Social Media to Clients — 5 Key Questions for Potential Clients
Bring your own link to leave to share information about blogging, social media, and ROI of Relationships on the Social Web
C'mon Let's Talk!
We haven't done something like this since 2007!
Special thanks to Vicky H ( @eeUS ) for helping to get this arranged and together.
— ME "Liz" Strauss