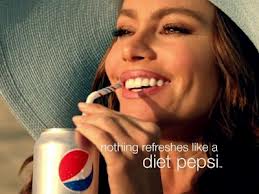 When it comes to letting people know about your brand, how do you go about it?
Do you regularly advertise through in-house means on radio and television, through newspapers, and via your social media opportunities? Do your employees spread the word to help promote your business? Or, even though it can be more expensive, do you get a well-known figure to promote your brand?
If you are practicing the latter tactic, you are not alone. In fact, more and more companies are using celebrities to help them spread the word.
Even if you only watch television or peruse the Internet on a limited basis, you have likely seen some of the following ads over the last year:
* Peyton Manning promoting Papa John's Pizza with owner John Schnatter;
* Charlie Sheen promoting DirectTV;
* Danica Patrick for GoDaddy.com;
* Betty White touting Snickers;
* Norm Macdonald promoting SafeAuto.com.
While celebrity advertising is certainly nothing new in this day and age, it has become more prevalent given the mass reach of the Internet not only in the U.S., but worldwide.
Whether large or small, businesses have the opportunity to put a face behind their brand and tell both current and potential customers why their product or service is second to none.
As you might expect, it oftentimes comes down to advertising budgets, something the smaller business doesn't always have much of. In those cases, it may involve finding a well-known figure who actually uses the product to go in front of the camera or the radio to promote it.
If you are a smaller business and your advertising dollars are stretched, the big question then becomes can you get the celebrity to consent to their likeness being used in the ad?
The bottom line is that celebrity endorsements give the impression that the individual uses the product or service they are promoting. If it is discovered the celebrity does not actually use the product or service and still promotes it, does a company's brand suffer as a result?
If you plan on using a well-known figure to promote your brand going forward, consider a few items:
* Does the individual have mass appeal to a wide range of consumers?
* Does the individual come with any "baggage" that may dissuade consumers from touting your product or service? Such cases can be where the celebrity has said something negative, had a run-in with the law, or is viewed as not relevant at the time;
* Does the individual meet your budget needs? If not, you may be able to come to an agreement where they will take less for an advertisement in return for something beneficial to them.
In today's world, a company's brand is its heart and soul.
Before you get a well-known figure to promote what you have to offer, look at the big picture, identifying whether that individual is going to brand your business a winner or loser.
Photo credit: adnews.us
 Dave Thomas covers small business topics for various websites.