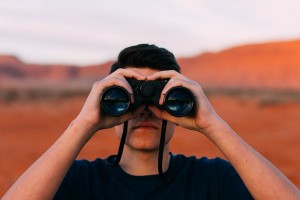 When you are looking for a new job or even trying to hold on to the one you have, should you have worries about your past?
For some, skeletons in their closet can end up being much more damaging than they first may think. As a result, they end up not getting the job they want. In fact, their career goals may disappear because of their past.

Given today's digital age, it is easier than ever for people to run into trouble due to the Internet. If someone digging on you finds some information they don't like, will they use it against you?
To do your best to avoid any major roadblocks in your career, try and see what people are saying about you.

Knowing What is in Your Record?
When you are thinking about pursuing a new job or even maintaining the one you have, don't let your past stand in the way.
To know what others may have discovered about you, the time may be now for performing a background check.
By doing such a check, you can see if one or more things are hindering you from getting where you want to be in your career.
Have you ever considered doing a license plate search? If not, doing one may surprise you.
A few unpaid tickets in your past could come back to haunt you in more ways than one. Not only may authorities be seeking you, but what if you apply for a job that involves driving a company vehicle? If you have one or more unpaid traffic tickets, they could keep you from getting that position.

Even if a background check or license plate search doesn't show any gaffes, take stock moving forward. You may have been setting yourself up for trouble and not even realizing it.
So, what are some things that could be preventing you from moving forth with your career? Among them:
Attitude – Do you have a negative

attitude

towards work and co-workers? Although you may not admit to this, it may very well be the one thing holding you back. If it is, better to change it now and not regret it later. Although you do not have to be a cheerleader at work, you should take each day as a chance to improve you and the company.
Effort – While no one expects you to work 80 hours a week, do you have trouble making it even through 40 hours? If so, it can end up reflecting in a bad way on your performance. In some cases, employees must go that extra mile because a project needs to get done for a client or clients. As such, it is important that you are willing to roll up your sleeves and work whatever is necessary. In doing so, you will oftentimes catch the eye of your employer too.

Goals – Although employees should not use any job as a stepping stone to the next one, many do. That said having career goals is critical to your ability to succeed. As an example, don't come across as someone who thinks they know it all. Face it; even employees in the workforce for decades are still learning on a daily basis. This is especially the case given the ever-changing role of technology at many jobs. Always make it your goal to improve your skills year after year.
In looking to secure your future, make sure your past doesn't end up holding you back.
Photo credit: Pixabay
About the Author: Dave Thomas covers business topics on the web
.