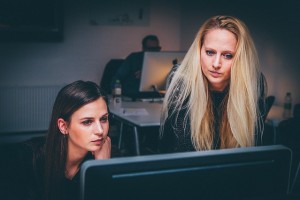 With all the people who will likely come into your life over the years, can you say all them are good for you?
Often, those people will contribute to your life in one form or another. Those positives experiences are things you can look back on in life one day with a smile.
Meantime, there will be some individuals who will not be as positive an influence in your life.
In those situations, could you have avoided such negative encounters to begin with?
Well, no is the answer in some cases. This is especially the case when you bump into people for no clear reason.
In other cases, yes, you may very well have been able to avoid such unpleasant situations.
One of the ways to have steered clear of these situations would have been by doing a background check.
Are Background Checks Worth Your Time?
When it comes to background checks, you may very well discover they are in fact worth your time.
For instance, are you looking at entering the world of online dating?
While the same holds true for both sexes, women need to be especially careful in today's online dating world.
Stories of dates gone tragically bad are on televisions, newspapers, and even online.
If you are talking to someone and considering meeting, doing a background check on them is fine.
Another example is to know more about that neighbor.
Sure, many people don't have time to know their own family and friends, let alone who lives across the street.
That said a background check of a neighbor you have some questions about can't hurt.
By entering a name into one of the background check services, you should turn up information.
Among the items of curiosity would be if they have a criminal record.
If so, are any of the crimes noteworthy for you and your family?
Crimes such as domestic violence, sexual assaults and the like would be of interest.
By knowing more about who comes into your life, you are better off to make decisions about who to associate with.
Should You Check Yourself?
If curiosity has you going, you might even go online for a background search of yourself.
This can be even more important when you are applying for a job, a loan or any number of other major steps in your life.
In knowing what is out there about you, you can be better prepared should someone question you. This tends to be much better than being off guard during a job interview or when applying for a home or car loan.
Such background searches are easy to do. Even someone who is not Internet savvy can handle such efforts.
As employers may use background checks in hiring employees, you should consider them.
Given the information you may very well come across, you might find it to be an eye-opening experience.
Photo credit: Pixabay
About the Author: Dave Thomas covers business topics on the web.