Be Brave and Vulnerable
Some folks are brave as knights in shining armor. Some folks are vulnerable — they are damsels in distress. Most are only one or the other. They list. They lean. They need things to stand complete.
The brave ones need an audience to know their strength. They need dragons to slay. They don't understand why folks don't thank them when they save the kingdom. I was brave in that way once.
The vulnerable need an audience to know they're alive. They need to give until they're all gone. They don't understand why other folks have boundaries. I was that kind of vulnerable once.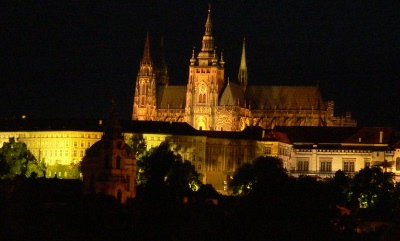 I took my brave and my vulnerable out of their separate jars. They're not broken anymore. In that way, neither am I.
Brave and vulnerable belong together, like two sides of one coin.
Brave and vulnerable touch us, teach us, and change us, each brave and vulnerable, deep and wonderful breath we breathe. We touch the universe together in large and small ways that hardly anybody knows.
Brave and vulnerable, eating tea and cookies in a big leather chair, watching me write this on a dark night in Chicago with a light on faraway.
Brave and vulnerable heart, my mind, and purpose in the same direction.
They are memories. They are imagination. They are two kids playing, smiling in the sunshine at six years old.
Brave and vulnerable − they are me and you.
Please . . . don't let go of that. People will tell you other things.
Brave and vulnerable are like bittersweet chocolate — a rare and valuable combination.
They're dynamic tension like poetry in motion, visibly authentic, and irresistibly powerful.
Are you brave and vulnerable?
Of course you are.
–ME "Liz" Strauss
Work with Liz!!