Just a Little Monday Creativity
One of the most exciting things about teaching young children is the creativity they bring to problem solving. It's almost contagious what they see when you throw out a question that might have an ordinary answer.
Some of it is plain physiology, the abstract-thinking frontal lobe of our brain develops last. So until age 9 or 10, we not adept at separating real from make-believe — our thinking can range wildly through, in, and out partially real, partially fantastic solutions.
After age 10 or so, we understand what can be and what cannot. Some of choose to leave the fantasy far behind at that moment.
That doesn't mean we're no longer creative. We still are. Like recapturing another language we used to know, creativity is a skill that we can regain. We can even become highly fluent with a little practice at stretching ideas into new solutions — changing the ordinary answer to something "extra," extraordinary.
Let's do that. See these balloons?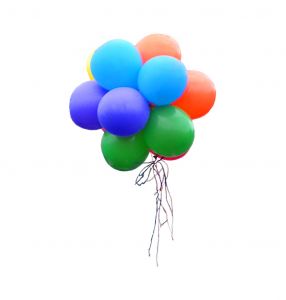 How would this solve problem: You need to get them from Chicago to Joanna Young in Edinburgh by tomorrow.
Can you invent, stretch, or devise an extraordinary solution to the problem?
–ME "Liz" Strauss
Work with Liz!!
Check out Models and Masterminds too