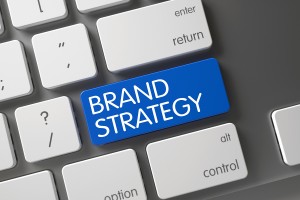 Would you be surprised to learn that more and more legal professionals are using the Internet to their advantage?
While that statement may surprise some, many others are not in the least bit surprised to hear such a thing.
As businesses continue to see all the Internet can do for their brands, law offices are certainly not standing on the sidelines. In fact, many lawyers are using their websites and social media on a daily basis, hoping to attract more clients in their time of need.
That said how can would-be clients reach out to lawyers, hoping to find those best suited to handle their respective cases?
Web and Social Media Getting Thumbs up Verdict
As more lawyers head over to the web and social networking venues to state their cases as to why individuals (and families for that matter) should choose them in their time of need, the former should keep these items in mind to present their best case:
Where to go? – The first question that someone in the legal arena will likely have when venturing over to the Internet is where should they start? While a formidable website is of course important for one's brand, it is also quite beneficial to have a regular presence on social media. To start with the website, make sure if you're not capable of putting it together and/or running it, you find someone who is. Even though having a website is great, one that is put together in sloppy fashion, along with not really serving a purpose to the public, is quite frankly a waste of your time and that of the public. You may choose to outsource such I.T. needs and find an individual or company specializing in website construction and website marketing. Just make sure you have a website that is not only productive for the public, but that is also secure. In today's world of identity theft and other online issues, you need to make sure your site is as secure as it can possibly be;
Social networking is a bonus – As important as having a solid website in the legal field is, whether you are Scheiner Law in Houston or one of the many other law firms out there, it is also a good idea to put social media to work for you. Your social media efforts can also be done by outside sources if you neither have the time or expertise for such efforts. Don' try and be too many things for too many people right off the bat. For example, if you specialize in DWI cases, there is not a specific social site obviously catering to that problem that will bring you instant business. On the other hand, having a Twitter and/or Facebook profile, you can tweet and share posts with hashtags such as #legal, #DWI, #DrinkingandDriving, #findalawyer and more. When you do that, each of your posts where you added those hashtags will end up in the respective category. Lastly, make sure you do not forget how important LinkedIn is to your law firm. The most popular of sites on social media for professionals, LinkedIn, can be great for bringing more awareness to your firm. Be sure you periodically update your LinkedIn profile, giving the public the latest information about your firm, cases you have been involved in, any new hires to the firm etc. As you can see there is a treasure-trove of opportunities waiting for you when you put social media to work for your firm.
While just about every lawyer will tell you that their top priority is making sure their clients get a fair trial (and hopefully the case goes their way), more in the legal field are learning how much of a role the Internet plays in bringing business their way.
When lawyers apply the time and effort to promoting their services with both a sound website and solid social media promotions, the possibilities for landing new business are endless.
If you are a lawyer looking for more of a presence on the Internet, start today to see how adept you can become at working the worldwide web to your advantage.
Photo credit: BigStockPhoto.com
About the Author: Dave Thomas covers business and marketing topics on the web.