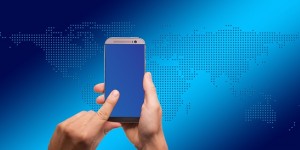 With the recent American presidential election in the books (or seemingly so despite some recount efforts), many U.S. business owners will have a keen eye on where President-Elect Donald Trump takes things in 2017 and beyond.
Will there be opportunities for some U.S. companies to eye new business around the world under Trump's leadership? Will some foreign companies be looking to partner with American companies on global projects? Lastly, will the dollar find strength worldwide with a new leader in the White House?
What seems like so many questions and so few answers right now is exactly the case.
If your American business is thinking about global expansion, would the next year or two be the time to go for it?
Knowing When to Pull the Trigger
So that you are better suited to know when to consider expanding worldwide, keep your eyes on the following items:
Conditions on the ground – First and foremost, know the conditions in any country you consider doing business in. What are the economics in that area? Are there any political issues now or down the road that could impact businesses there? Have companies been leaving in droves or coming in droves? Knowing the metrics involved in any area you may want to expand to is crucial, especially for your financial well-being;
Are you ready to expand? Along with the conditions on the ground globally, you need to know if you and your brand are ready at this time to expand. Although that may seem like a difficult proposition to gauge at times, it is nonetheless an important one. If you are leaning towards global expansion to Dubai, Shanghai, Brazil, Russia, China etc. it is important to be ready when you actually pull the trigger on such moves. This means not only having the financial ability for such a move, but also being able to market and sell your brand overseas. If you are a little behind the eight ball when it comes to marketing, advertising, search engine optimization (SEO) etc. be sure to get those matters worked out before any possible expansion. The SEO matter is especially important due to the fact millions and millions of consumers turn to company websites and social media pages for information. If you are not meeting consumer needs in such areas, your brand and ultimately your wallet or purse will suffer for it. Reaching out to a SEO company in Dubai or similar business can put you on the right track for both website and overall business growth;
Necessary manpower – Finally, if expansion possibilities are on the horizon for you, do you have the manpower to push forward with them? Even though many companies in recent years have gone to more automation in handling daily business tasks, you can never truly replace the needed human element. As a result, making sure you have enough hands available to meet the needs of consumers is critical. If you're an American business opening new offices overseas, you may very well end up hiring all locals to staff the places. Among the advantages in doing so is locals know the culture and speak the language of that given country and/or region.
Only Expand When Absolutely Sure the Time Has Come
As you ponder the possibilities of global expansion in 2017, make sure to give yourself as much information as possible.
In terms of getting that data and properly analyzing it, you should be sure of the following:
Having updated metrics with which to work with – How a country or countries did financially and politically even six months ago could have changed rather quickly up to now. If you have contacts on the ground, even better;
Having a website that continues to draw traffic – If your website is continuing to grow in terms of traffic (especially overseas traffic), study that data. It can tell you a number of things about potential for overseas growth. Use your website analytics to help forecast if moving to one or a number of places makes sense financially;
Having your brand front and center – Lastly, even though you want as much information about possible overseas expansion, you also want to give consumers (current and potential customers) reason to want to do business with you if you expand. By using blog content, press releases, videos, social media and more, you can do just that. Spreading the message when you are ready to expand is critical to successfully achieving such growth.
As an American business owner, when will you decide it is time to expand your boundaries?
Photo credit: Pixabay
About the Author: Dave Thomas covers business and marketing topics on the web.