What is an online community?
Online community is an organized group of people connecting and sharing online on a regular basis. It's generally accepted that members of an online community have the ability to communicate with each other as well as with the operator of the community. Most communities also have their own set of guidelines or rules, visual signals, and peer support.
A true online community builds equity over time, and can be classified as "owned media."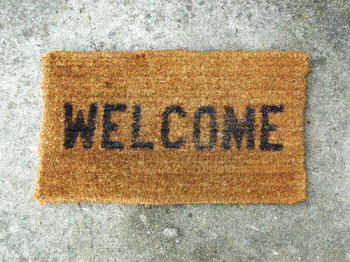 What is not an online community?
Broadcast-only or broadcast-centric platforms, such as an emailed newsletter list, Twitter accounts, or company Facebook pages do not constitute communities. Those tools, while worthwhile, do not make good standalone community platforms because they do not allow full expression of interpersonal relationships, and their content tends to be transitory. Participants in those platforms are more audience than community member, even when they are given the opportunity to comment…it's generally in response to a trigger from the operator, not a topic of their choosing.
When a business decides to invest in managing an online community, ideally it will take advantage of the tools that suit the business purpose best. But there must always be a home-base, or core, to which the other social accounts contribute. This home-base should be part of the business' own website, where it can control the branding, messaging, features, customer data, and analytics.
Social tools like Facebook, Twitter, and YouTube are great for reaching the audience, but then there must be a place for members to return again and again for deep-dive content and lasting relationships.
A very high percentage of users abandon Facebook fan pages after a campaign is over; however members stick around brand-owned communities for years, building equity and value that endures. In addition, and most importantly, you have no ownership of the community data or content on these third-party networks.
"Facebook is more effective at driving brand sales via a brand's website than on Facebook itself." The Evolution of Facebook Brand Fans, AdAge White paper, Sept. 2011
Best Practices for Building a Thriving Business Community
Destroy the internal silos
Prepare all departments to participate: marketing, PR, customer service, sales, product development, and management (for example, if PR is planning a big social stunt, be sure to bring the YouTube viewers back into the home base for discussion and long-term mileage from the event).
Find a champion
Dedicate one overall administrator with authority to take corrective action. Even with the silos gone, someone needs to manage the community, from a strategic, technological, and staffing perspective. If the lights are on and no-one's home, the community will not succeed. Ideally, the department whose budget is paying for the community platform is the same department responsible for administering it.
Remember the prime objective
Tie business objectives to the community, and for each objective, come up with metric for success. For example, if the primary objective of the community is to offer tech support to customers, it would be logical to evaluate the number of call center tickets/phone calls to determine whether the community is lowering that number. If the primary objective of the community is something more nebulous like "brand awareness," then you could choose some indicator metrics like number of brand mentions, site traffic numbers, or reputation indicators.
Choose your platform(s) with the goal in mind
If you are using a flexible online community platform, you will be able to select which specific tools, singly or in combination, will support the goal. It could be a commented blog, it could be forums with the occasional chat event, or it could be some combination of tools. Consider how your audience prefers to interact and choose accordingly. If you are starting a community from scratch, sometimes it's best to start with commented blogs and add forums once there is a core of active participants.
Along with the home base, determine which external social tools will be integrated. If your audience hangs out on Facebook, choose a platform with Facebook Connect and content sharing. If they are Twitter maniacs, incorporate a Twitter feed widget into the home base. Plan a two-way communication–encourage sharing content outwards, and promote the home base on the external social networks as well.
Don't have a split personality
Think about convenience for your members, and they will love you for it. Use a single sign-on if possible, across your community tools. The same cohesive feel applies to the branding across platforms; use the same colors and theming on your home community and in external profiles.
Integrate social monitoring and measuring
Be sure to include your home base within your social monitoring dashboard. Whether you're using an enterprise listening system, Google Alerts, or another tool, make sure that you are monitoring all of your key indicators across your social networks, including the community on your own website.
To summarize, your social presence should be an elegantly integrated, comprehensive ecosystem that encourages brand evangelists to re-visit again and again, and share messaging outward as well.
By bringing the conversation home, you solidify the relationship and provide lasting value to both the customer and the brand.
Photo Credit: chrisinplymouth via Compfight cc