by
Eveleene Salt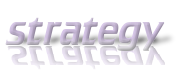 After the Olympics, you might be wondering what it would be like to spend a year or two in London. Every city has it's unique attributes, attractions, and amenities of distinctions. Whether it's a dream or a real possibility, thinking through a home or business relocation is a great exercise in thinking.
Moving To London? What You Need To Know
Every year people from all walks of life move to London lured by its fast living, bright lights, appealing salaries and its cultural as well as professional diversity. What people find is a dynamic, expensive, yet thrilling world class capital city packed with opportunities and great experiences.
London is a huge idyllic place governed by vast administrative body including 33 boroughs and The Greater London authority. Deciding about moving to London is not like a simple across the country move, the whole process needs in-depth research from finding good relocation service providers to getting updated with whereabouts of the place.
Moving House or Business? 6 Things To Know about Your New Location
Any move requires research and planning, here are 6 things to think through about a relocation:
1. Housing
London is a huge city. Like any big city, making a decision where to live will ultimately depend on the factors like price, schools, transportation, travel times, and basic local amenities. Extrapolating the areas and speaking with people may help, but in order to find a peaceful crime free area you can talk to metropolitan police. Check their site to know about all the crime free areas and rent an accommodation in one of these areas.
The housing can be of any type which suits your expenses, there are Bedsits or studio apartments, flats or rental apartments, condos, townhouses, houses or a room in someone else's house. Check the recent rental prices and guidelines for every kind of accommodation. The most important aspects that you need to consider are dealing with your landlords – tenancy agreement and council tax.
2. Career and Business
Check business climate and work opportunities in the news and through unemployment statistics. These will give you a basic idea about the amount of effort you need to put in order to keep solid financially. Gather and understand the general information about the basic costs of living and salary guidelines.
3. Setting up a bank account
In the U.K., as most locations, bank accounts are easy and safe way to manage your money. In order to open your bank accounts in the country you need to verify both your identity and address. Check with the local financial institutions about the documents you'll need to set up personal and business accounts.
4. Accessing heath care
National health services provide majority of health care services in England including primary care, long term health care and inpatient health care. You are provided with NHS services by the London government if you are living in London irrespective of the fact that you have citizenship or not. Know the way that healthcare works in your destination before you finalize your decision.
5. Public Transportation
London transport consists of bus system, tram system, a wide spread tube network that include DLR, underground and over ground. There are national rails, black cabs and mini cabs too. For discounted travel rates you can have access to Oyster cards, the current public transportation passes used by the travelers in London. You can check on various public transportation websites and commuter reports to gather valuable information about moving around wherever you're going.
6. Entertainment
London is vibrant, cosmopolitan and welcoming city where there is no end to opportunities and entertainment. Many of the variety of world famous museums and galleries have free admission. London has multitude of festivals taking up every year. Get a calendar of events in your new location that should not be missed. Some say that London's Notting Hill Festival is the most famous festival of all.
Whether you're dreaming or planning, whether it's London or Honolulu, every destination offers some new challenges that require preparation and changes that might require adaptation. The most successful moves start with some research and planning.
Author's Bio:
Eveleene Salt has been contributing regular article related to home improvement, reviews about London moving company and removal services