The theme of SOBCon09 is the ROI of Relationships. Relationships with customers, employees, colleagues, coworkers, builders, contractors, developers, and CUSTOMERS — in the form of readers, buyers, clients, and others — are the success of any business.

How do we form the best relationships; bring our best to them; build environments that nurture them; and measure our success?

Join the Comment Box Conference. Ask questions. Discuss answers. Meet people in the comment box. Find out.
Shannon Paul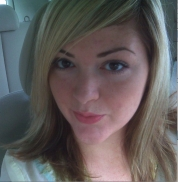 Shannon Paul currently works in New Media with the NHL Detroit Red Wings as a creator of web-based content and digital marketing strategy. She is responsible for fostering relationships across the social web for the organization and the team.
Shannon began her career as an intern with the NBA Detroit Pistons Community Relations department before making her way back into the sports industry in her current position. Her professional background is in traditional public relations but her interest in social media communication dates back to her time as a student when she created an independent study program aimed at building and exploring the impact of blogs on mass communication.
Today Shannon is bringing research and insights on
Who's Online Anyway?
Maybe everyone still isn't online, but the gap is certainly closing, and it turns out we're not all the same.
Of the 138 million people, age 13 and older, with broadband Internet connections in the U.S., 105 million (76 percent) are active contributors to the Web via social media, according to a study conducted earlier this year by Netpop Research.
The problem with identifying who's online isn't a matter of behavior, but of semantics. A lot of people regularly contribute to the social web without realizing that they're contributing to the social web.
Case in point: if you ask someone who's not a marketer or web development professional whether or not they participate in social media and they'll probably look at you like you have two heads.
However, ask them whether they've ever uploaded a photo or passed on a YouTube video to a friend and you'll likely get a definite yes.
Add to this communication gap a tendency for marketers and/or businesses to treat the populations online as if we are all the same and you'll soon realize that identifying an audience as "online" simply isn't enough.
I referenced the same study mentioned above for a recent post on my blog about the differences between the populations on MySpace versus Facebook, but the differences don't end there.
The study utilized the following five population segments to differentiate the variety of broadband users.
Social Clickers rely on the Internet to maintain relationships with friends and family and to seek out new friends. A generational divide runs through this group, yet all Social Clickers share a desired to connect and communicate with others online.
Content Kings pursue a wide range of diversions available on the web. Deciding when, where and how to access entertainment, Content Kings create their own entertainment experiences. Content Kings see the Internet primarily as an entertainment source, and spend an overwhelming amount of their time online in the pursuit of fun.
Everyday Pros use the web quickly and efficiently. They are less likely to express their ideas online, nor are they interested in engaging with others. Everyday Pros focus on accomplishing mundane activities online, like checking stocks and managing their bank accounts. Everyday pros are short on time and disinclined to linger online.
Fast Trackers flock to the web to get their daily dose of news, sports, and weather. With a constant need to stay up-to-date, this group use a mix of major and specialized sites to get what they need. Focused and efficient, Fast Trackers spend half of their time online pursuing the facts, news and information they crave.
Online Insiders do more of everything there is to do online. They know about the Internet and see themselves essentially "living online." Online Insiders divide their online time more evenly across major areas of online involvement.
As a supplement to this post, I recently discovered this new slide deck posted by the busy researchers at Netpop on Slideshare that helps explain the differences in the types of users you're likely to encounter on the social web.
With so many businesses clamoring to develop an online presence, doesn't it make sense to get to know how yours fits in and what kinds of engagement your customers are looking for?
Before contemplating whether your business should be on Facebook, take a look at your objectives and find your people. They'll tell you where to go.
In 2008 Shannon Paul launched the Very Official Blog where she continues to write about social media for professional communicators.
Follow @shannonpaul at Twitter.