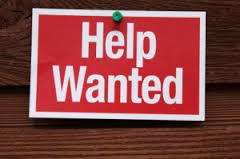 It is true that people seek temporary employment mainly to earn some income, but some temp employees may also hope that their temporary jobs may lead to permanent employment.
A permanent job is desirable to temps, because it gives them a steady flow of income, a sense of security and an opportunity to develop a certain set of skills.
So, when your small business is hiring temp employees, you should also be open to the possibility that they may one day work for you on a permanent basis.
Here are 5 reasons why temp employees may replace your current employees:
Eligibility
Many people were laid off during the recent economic crisis, and some of them have extensive work experience and strong academic backgrounds. As such, you should not be surprised that some of the temp employees you hire may be more qualified and skilled in handling certain duties than some of your current employees. These temps can be a valuable asset to your company.
Performance
The abilities, industriousness and work ethics of temp employees can vary greatly. If you are fortunate, you may get temps who are committed to delivering competent performance. It is a good idea to offer high-performing temps permanent positions if some of your current employees are under-performing.
Motivation
The opportunity to get a permanent job can be a big motivational factor for temp employees. As such, they may be more willing to go the extra mile than your current employees. This can truly make them stand out in the workplace.
Employee Relations
Temp employees are less likely to develop a negative attitude towards their colleagues because they are less exposed to workplace politics. So, they are able to establish amiable relationships with their colleagues, which can contribute to a more harmonious work environment if they become permanent employees.
Safe Hiring Option
Another reason why you may consider replacing your current employees with temp employees is because you already know the work performance of your temps. If you have permanent employees who are underperforming, offering their jobs to your temp employees may be the safest solution.
Should Current Employees Fear that They Will Be Replaced?
Your current employees have a good reason to worry that they will be replaced by temp employees if they are lacking motivation and not performing according to expectations.
As long as they maintain a high level of competence, they will most likely be able to keep their jobs, unless you are planning to reduce your workforce. Temp employees who are really capable and hardworking can be a big threat to your current employees, but in the end, it comes down to who is more valuable to your company.
Whether they are hired on a temporary or permanent basis, all employees are essential to the success of your company.
If you are unsure whether or not to replace a permanent employee with a temp employee, just make a decision based on the best interest of why is small business management important, most notably for your company.
Photo credit: blog.intuit.com
About the author: John McMalcolm is a freelance writer who provides useful information and tips on small business management.