Great Weekends Start with Productivity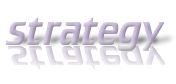 Friday! Finally!
On a short week, it can seem to take even longer to get here and we can end up with a Friday that seems jammed packed with things we're still trying to get done. And before we know it the weekend will again be upon us …
Don't let it sneak up on you!
Rather than fall into this weekend still working, start a new productivity habit.
Set a plan that will end your Friday neatly, get your Monday optimized for productivity in the very best way so that your weekend can be your own.
It may take some practice to get it down perfectly, but if you get the habit of this checklist, you'll find that you start your weekends and your Mondays more sweetly.
Productivity – The Best Way to End a Friday Checklist
1. End your "real work" a half-hour early on Friday. Most folks don't want to interact with you late on Friday anyway. If you need that half-hour to finish your work, start next week by planning to finish a half-hour earlier.

2. Use that half-hour to organize everything on your desk. Put things away. Lay out things that still need attending to. Mark what needs to be done. Make a to-do list, if that's your way.

3. Make a plan for next week–at the least, decide what you will tackle first on Monday and what your three most important goals will be.

4. Do an office check. Are the things you use most closest to where you use them? If not, move them, so that they will be. Are the files you access most on your computer only one click away? If not, move them so that they will be.

5. Order the Monday tasks by putting what you can get done fastest first. Do this for two reasons. It will start your week with a quick sense of accomplishment, and you'll be able to pass on what you finished–that means that when you move on to task two, someone else can be starting on what was your task one.
Then consider the week closed, leave the office at work, give your brain a break, and have a weekend. What a great way to promote yourself and your brand to anyone who walks by on their way home for the weekend. It says a lot for your personal brand — almost everyone wishes their office looked like it could be in a magazine . . . Even if the only one it says it to is you — that's plenty.
BigStock:
Woman in Park on Computer
Whether you work in a building away from home or in your bedroom, a productivity boost will find you on Monday walking back into a space that's ready to work in.
The idea is to end work on Friday so that if you open your on the weekend you might actually be refueling — talking to friends or watching a movie — rather than cleaning up details left over from the week you just left. Having a headstart on Monday can free the mind space to enjoy Saturday and Sunday.
How do you amp your productivity to mark the end of a Friday?
Be irresistible.
— ME "Liz" Strauss