A Guest Post by
Zelko Kecman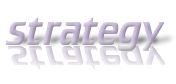 We've all heard this when buying a car – "let me check with the manager and see what I can do for you". The interesting thing for me is this also happens a lot in business and almost the same type of conversations. Someone almost always has to go away and ask for approval either on price or a clause in a contract.
Here are some simple principles that have worked for me over the years that will get you to a mutual Yes and more importantly won't harm your relationship for future business. Lastly this is a very high level view as what I've outlined is generic for both business or personal. There are some additional considerations when dealing with very large organizations and large values.
I see negotiations in 3 phases, Preparation, Discussions and Done Deal. The more time you spend on step 1, the less time you'll spend in 2 and you will be more likely to get to a good deal.
1) Preparation (aka Do your homework)
– #1 item is listing specifically what is most important to you. What is absolutely not negotiable and what is and how far. WRITE it down and be specific with the details.
– Leverage your network of friends and colleagues (that's what Facebook and LinkedIn are for)
– Google, Bing, your own internal databases: look for other similar cases, going prices, reviews, what are you worth, how the company is doing, etc
– What role does the person you are going to be talk with have? Think of this, someone in procurement is measured by how much they get from the other side financially in most cases. Also is it month/qtr/year end?
2) Discussions
First of all, before you even get into the hard discussions and start throwing contracts or wants around, try to understand who you are dealing with. If you meet someone who is good at what they do, it almost always starts with seemingly harmless questions and discussion. The reason for this is to get a better sense on who that person is or what is important to them. Also, have faith the other person is being honest, but do not trust. I know this sounds harsh, but being naive will not serve you well.
Here's a simple checklist during the discussions:
– Keep a cool head all the time, be friendly and keep emotion out of it.
– Be open to heated debate. Just don't make it personal, keep it factual.
– For each item being discussed, clarify your intent. I can't stress this one enough. Especially in legal terms, legal is not as black and white as people believe.
– Take notes on actions and decisions and owners of each
– Don't commit to something unless you are 100% sure. Take it away to verify. Again, with the car, "so if I were to drop $xxx off you would buy the car?" – you're response should be "let's take a look at the whole deal and decide then"
– At the end review all the actions and decisions
At this point, you're either getting closure on the deal or steps 1 and 2 will need to be done a few more times as people take away action items or revisions. Remember this is negotiations and you should be able to give on items (look at your list you wrote down in #1 and push on others you want. Also, it is very important to know that if you truly have 1 item left that there is no mutually agreeable way forward you should be able to step away from the situation and wish the other person well. If you can not you better be ready to give on that item then.
3) Done Deal
Great job, both you and the other person have come to an agreement. Neither side should walk away from the situation feeling like they got taken advantage of, if it does happen, it's almost guaranteed you'll never to business again. Close the conversation like it started with a friendly conversation and a follow up once you've completed the transaction. You never know when you will be back at the table and having a supporter of you will be important.
Lastly, getting to a point where you are comfortable with negotiations is not something you get from a course or book alone. It really is something that you need to do regularly. It can be with simple negotiations with your kids, spouse, stores, banks, anyone, you just have to be conscious that you are practicing your skills or in participating with others who are seasoned at it.
There are hundreds of resources out there for learning negotiations, however one of the best that I have seen as a starting point is "Getting To Yes" .
I love debate, discussion and comments so please feel free to let me know what you think.
—–
This blog post began as a Twitter conversation with Zelko Kecman – @zelkoCA – You can find out more about him through his linked in profile.
–ME "Liz" Strauss
Work with Liz on your business!!
Successful-Blog is a proud affiliate of