My Failure to Sell SOBCon2010 to My CEO
A Guest Post by Old Lady Swenson
(not her real name)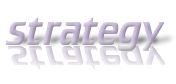 I'm coming off of a failed sale of SOBCon2010 to my CEO. I thought I had done a stellar job of selling the event and investment by outlining the ROI from the last event I attended, providing detailed event information and correlating it to his business, writing a blog post as part of BlogItEarnIt to get a discount and even facilitating a phone discussion between my CEO and Liz. With all of this, his response was, "I just don't see the direct benefit to the company." As the result, the lovely Liz Strauss asked me to share a bit about "What my Boss Doesn't Get About Social Media" anonymously. It goes something like this.
I'm marketing communications manager at a small company and formerly occupied agency roles at two different integrated marketing agencies. I'm a practitioner and eternal student of social media (as part of broader strategy); have developed and implemented various social media activities for clients in both B2C and B2B markets, as well as the organization in which I currently work.
When I was recruited to my current position, I had not yet had the pleasure of working for the entrepreneur. This excited me because of the promised opportunity to innovate and own a big chunk of the company's mar comm responsibilities. Social media implementation was a large part of the discussion during the interview process and the CEO played very excited about exploring this new territory.
What came to be shortly after my hire was the elimination of the president (my champion and broad thinker within the company), a modified compensation plan that revolved around non-innovative tactics and an overall unsuccessful road that would ensure failed marketing execution and poor quality leads for the sales people because of the CEO's one-track vision of how to bring home the bacon.
While by no means an exhaustive list, these are some of the things my boss doesn't 'get' about social media, marketing and business that make my job and success very difficult:
He thinks his products and services are God's gift and that everyone should want them. What my CEO doesn't understand is better said by my buddy Chris Brogan, "No one cares about your dumb thing." My CEO believes that pushing one-way messages out is very effective and will get leads in the funnel. Sadly, at one time, this was true because the communication model in place supported a one-to-many distribution. This is no longer true or particularly effective in most circumstances. What is completely unapparent to him is that the quality of the leads obtained in this way are significantly less valuable than if we created a central communications hub and supporting distribution channels that make the user experience simple and actionable for a wide range of users.
Conversations yield. People no longer have to be talked at. The people have the power because we now live in a world of democratized communication. The people have the same publishing tools and more robust communication means than most professional media. The CEO uses these tools himself (EBAY to purchase his vehicles, Trip Advisor to plan trips, Consumer Reports to source for information, etc.), but doesn't realize that others use these tools similarly to determine their potential purchase of his product or service.
Content, not SEO reigns supreme. The main communication strategy (set in place before my arrival) is to have two Web sites in the top five of Google. While successful in that criteria, the conversion rate is horrible because the sites are optimized for the company and product, not people and what may be most useful to them. When people search and land on any Web site, they are able to make decisions based on the content provided, ease of use and the ability to easily take action. If they don't find these things they will leave and find it elsewhere. Choosing to be number one with few conversations, rather than give your customers the most simple and effective path to your solution is silly.
This is a much longer story and there is so much more that 'my boss doesn't get about social media,' but what's been a great take away for me moving forward is:
Social media as it pertains to the organization, is not about the tools and what can be done, but about a culture that has; a sincere desire to learn, grow, be uncomfortable, potentially fail, want to truly connect its customers, and above all, the continued willingness to do these things to deepen connections and relationships that yield. Upon this, something great can be built.
I look forward to finding that place someday.
A big thanks to Liz for spending 30 minutes on the phone with my CEO trying to educate him on the value of my attendance of SOBCon and for everything elseJ.
—–
Old Lady Swenson (not her real name) works as a social media director for a midwest company that's trying to grow through lead generation. As you might guess, her job is difficult.
Thanks OLS for the insights into managing up!

What doesn't YOUR boss get about social media?
–ME "Liz" Strauss
Work with Liz on your business!!
Register Now!! for