Move that Stuff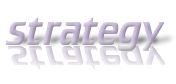 A colleague in publishing once told me, "I can tell your productivity level by the amount of stuff around your desk."
I checked my team at the time, the situation was the same for them. As the action of a project went faster, the piles around their desks got higher and wider. I also noticed that those collections of stuff did more than steal space …
Piled-up stuff steals time, decreases productivity, and causes stress.
As our piles move outward and get higher, we spend time:
visually scanning.
moving farther to get what we need.
remembering what each pile if for.
It's a great rule to decide on every item as it enters our command center, choosing to
Do it.
Delegate it.
Dump it.
I find that I sometimes need more information before I can move on any of those three. Which means that some things end up in the option called
and that's when the piles start neatly forming. It was the same for my team. A reset strategy was called for.
A 30-Minute Strike Force Strategy to Increase Productivity
When the piles start to slow down progress try this 30-minute strategy to get back to a Command Center that works for you and your productivity.
Choose your ground. Great commanders don't try to conquer the world in one day. Pick one field that deserves your attention — your desk, your inbox, your favorites, your LinkedIn page, your blog.
Have a clear strategy before you start. Know your priorities and purpose going in. Define your allies and enemies. If you've not used something for 3 months why is it next to your keyboard? If you don't want design work why do you talk so much about it on your LinkedIn page.
Be on a lethal mission. Set a 30 minute time in which to sort what you'll keep and what you'll delete or throw away. (If you make a defer / delegate pile, put it farther and make it smaller than the trash bin. If you live a week without touching anything in that pile, dump it. You'll survive fine.)
Organize what's left and define the space. Set the things you use most often closest to you. Decide how much time you can commit to maintain this.
Claim your rewards and Celebrate. Take a few minutes to survey your work with your favorite reward.
Leverage this process for the future. Try it in a new space.
The sense of accomplishment that comes from taking control is possibly the best motivator I know. I just was lethal with my workspace and that's what led this blog post
And I'm still claiming my reward – workspace that's working for me again.
Thinking about what I'll tackle next …
What about you? Where would a 30-minute Strike Force Strategy increase your productivity?
–ME "Liz" Strauss
Work with Liz on your business!!
I'm a proud affiliate of