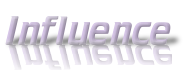 Recently two folks I admire — Jason Falls and Gini Dietrich — have written some great thoughts on people who over stress a professional relationship by asking if they might "pick your brain." If you're a service professional — doctor, lawyer, social media practitioner — and you're having this problem, follow those links; read the posts and the comments that they carry.
It's those two posts that inspired this one.
Have a seat by the campfire and I'll tell you a story of the cowboys who make the "pick your brain" folks look almost harmless — as if they're merely apprentices to the people who write the bad PR bitches that keep showing up in our email inboxes. After all, so many of those "pick your brain" folks don't realize they're looking to learn at the expense of another.
The cowboys I'm thinking of are practiced at what they do.
Whoa Cowboy! We See You Trying to Rustle Our Netwworks?
Early this year, a cowboy rode into town. he took out his LinkedIn account, his email lists, and his telephone. He contacted people he never met immediately asking … asking everyone the same set of questions in about the same way and causing the same uncomfortable feeling in the people he contacted.
Cowboy's First Phone Call
So the cowboy was efficient. He would bother to show much interest in the people he called and in fact, never started by asking them to participate in the event he was planning. When he called me, I let him talk for quite, asking questions about his event and how it worked and what he was looking for …
This is what the cowboy wanted from me.
Connections to my network to get speakers for his event.
Information on how to market to this city.
Access to my list even though he'd never met me.
Promotional help even though he made no offer of value in return.
I listened for about a half hour to be sure that he didn't know a thing about me … other than I had a network in Chicago that might be worth tapping into.
I listened long enough to be sure that he never offered anything in return for what he was asking. Then I told him that I thought it was curious that he would be asking for my advice on his event and for access my network, but not being the least interested in who we are or how to return the value.
I called of few of my friends around the city and their stories were even more blatant than my own. I figure that might be because my friends are much nicer in situations like this than I am.
This cowboy wanted to rustle my network and we weren't supposed to notice?
To Network Rustlers Everywhere
So, to cowboys out there everywhere, I'd like to say something clearly.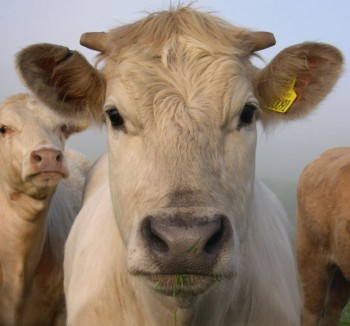 Take this word from me …
The people in my network are people not cattle.
I value them. I trust them.
I hold their trust as priceless.
I don't and won't ever sell them or their time for your money or your promise of attention.
I might occasionally be stupid enough give away my expertise,
but don't try stealing my friends' time or expertise
I'll call you on it.
If you're using me to get to them, I know you'll just use them too.
Compared to their trust, whatever you need is irrelevant.
So get along now little doggie. We don't cotton to folks who rustle networks around here. Build your own network. Do your own homework. Make your own relationships in ways that build community.
I had such fun writing this.
Have you had experience with network rustling cowboys?
–ME "Liz" Strauss
Work with Liz on your business!!
I'm a proud affiliate of