A Guest Post by Katheryn Rivas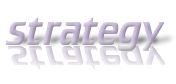 If your life is suffering because of the economy, personal issues or relationship failures, you still don't need to give up. As you'll see below, even some of the most successful and popular public figures of our time are not invulnerable to losing it all. See how these actors, producers and business moguls turned their lives around and got it all back.
1. Mickey Rourke
At fifty-seven years old, Academy Award-nominated actor Mickey Rourke has had a roller-coaster life in and out of the Hollywood spotlight. But with the 2008 film The Wrestler, many fans and industry insiders were excited to see Rourke make a comeback after he spent nearly a decade on the fringes.
Rourke broke into acting during the 1980s with small appearances in films and in TV movies, and became a veritable celebrity after roles in 9 1/2 Weeks, Barfly, and Year of the Dragon. In the 1990s, Rourke felt like he was a terrible actor and turned to boxing, almost as a way of punishing himself. Despite his success in the ring, he underwent lots of plastic surgery — some needed and some not — and many outside observers wondered what direction Rourke would take next.
Mickey Rourke had a hard time making it back into the spotlight over the next several years, but he allowed himself to take small roles — even in Enrique Iglesias' "Hero" music video — in order to rebuild his repertoire with critics and the public. In 2008, The Wrestler opened to immense critical acclaim and public excitement, and the film and Rourke were nominated for — and won — several prestigious awards. With the summer 2010 release Iron Man 2 many believe Rourke is continuing his comeback.
Robert Downey, Jr.
Another actor who was popular in the 1990s but who suffered a long-term absence in Hollywood is Robert Downey, Jr. Downey has been working in the entertainment industry since he was a child, and has been a high-profile, critically and commercially successful actor since his 1992 Academy Award-nominated role in Chaplin.
Along with his movie successes, however, Downey was known for having serious drug problems, landing in jail and rehab centers several times and getting kicked off movie sets. Relationships with actresses like Sarah Jessica Parker also failed during that time allegedly because of his drug use. Because of his talent and charisma, however, Hollywood continued to give Downey second chances, and in 2000, he joined the cast of the then-popular TV series Ally McBeal. He won a Golden Globe for his work, but was arrested and sent to rehab soon after.
When Downey finally decided that he could regain control over his life, he — like Rourke — turned to small roles and even music videos to get work. Friend Mel Gibson paid Downey's high insurance bill as a favor, and Downey was allowed to work on Gibson's film The Singing Detective. Directors continued to hold back some of Downey's salary until after filming for their own insurance purposes, and higher profile roles in films like Zodiac and Good Night and Good Luck, Downey was rewarded with blockbuster roles in Iron Man, Iron Man 2 and Sherlock Holmes. Downey has been married to his wife Susan Levin — the producer of Iron Man for five years.
Drew Barrymore
Today, actress and producer Drew Barrymore is known as a bubbly star who supports environmental issues, works regularly, and wins awards, such as her 2010 Screen Actors Guild and Golden Globe awards for her role of Little Edie in Grey Gardens.
But after she won over Steven Spielberg and the public with her adorable portrayal of Gertie in 1982's E.T., Barrymore fell into a life of alcohol and hard drugs. She allegedly was already into cocaine by the time she was just 13 years old, and attempted suicide at age 14. After rehab and becoming emancipated from her mother, Barrymore began to work again in her late teens. During the 1990s, she appeared in films like Poison Ivy but refused to give up her rebellious attitude. She posed nude for playboy and even flashed talk-show host David Letterman while standing on top of his desk during filming.
Her buoyant, positive attitude today has helped Barrymore to win over critics and the public, and she was hired to star in a string of successful movies like Riding in Cars With Boys, Scream and The Wedding Singer. By 1995, Barrymore started her own production company, which backed films like Never Been Kissed and Charlie's Angels, which were both big hits. Today, Barrymore continues to act in romantic comedies and more independent films, and is a vocal supporter of women's and children's rights, as well as the environment.
Martha Stewart
By the mid-1990s, Martha Stewart was one of the most powerful women in the country, and also one of the richest. She began her own catering business in her Westport, CT, basement in the 1970s, and quickly expanded her network and experience, starting a partnership with Clarkson Potter, which published many of her cookbooks and and homemaking books. Stewart appeared on talk shows like Oprah, had her own newspaper column, and even got her own magazine, and by 1997, she was chairman, president and CEO of the Martha Stewart Living Omnimedia company. Going public with her stock two years later, Stewart was officially a billionaire, until she lost it all.
Stewart — a former stockbroker — was pursued by the U.S. Securities and Exchange Commission for insider trading, and by 2003, was indicted on nine counts of fraud and other crimes. Besides stepping down from her business duties, Stewart had to go to federal prison for five months.
Almost immediately afterward, Stewart began publicly working on several lucrative projects, including collaborations with Kmart, Macy's, and other top retailers. She also has her own radio channel is slowly building up her multimedia empire once again.
Four celebrities each went down a bad road that led them away from their success. The powerful point is not in where they went wrong, but how they are working their way back. Certainly, with the odds they face and people watching them, any one of us with the right focus and determination can get our lives going in the direction we choose.
Katheryn Rivas writes on the topics of jobs and online universities. She welcomes your comments here. You can find her at katherynrivas87 @ gmail [dot] com .
–ME "Liz" Strauss
Work with Liz on your business!!