The tagline for this blog jumped off the site at me the other day.
Liz says, "you're only a stranger once."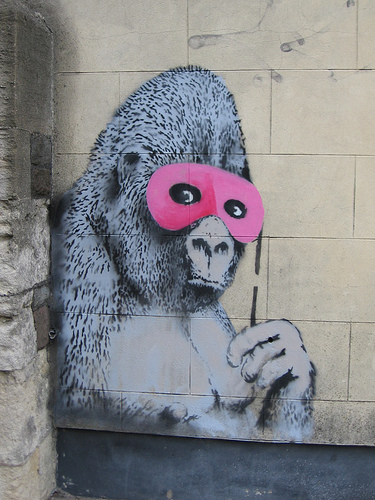 The first time you encounter someone, whether it's online or offline, you have a lifetime of possibilities floating between you. There's no messy experience to muddy the waters, no shared history. As strangers, you are just two molecules floating around.
Kaboom.
The molecules collide.
Now the possibilities start to develop.

Will you share a laugh in your first meeting? Will the other person say something that violates your personal code, and immediately cut off the possibilities? Will you decide to have a second experience together?
I recently had the great pleasure to welcome a new customer who arrived via a two year long, circuitous series of molecular collisions both in real life (at conferences) and online. And the most wonderful thing is that, when each of the encounters took place, neither one of us had an "endgame" or "agenda" in mind, other than being open to meeting new people.
If you're open to the possibilities, then the happy accidents can happen. And they happen more frequently, the more you put yourself out there. Magically, the byproduct of this open intention is that you can become a "super-collider."
The beautiful tagline at the top of this page means something. Whether it's your first comment, your first submission of a guest post, your first time attending a SOBCon event, your first time reading this blog, you're only a stranger once.
Everything after that is possibilities.