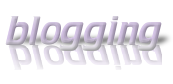 By Terez Howard
If you're just starting out blogging or you want to create an additional blog, here's a word of advice:
Find a needle in the haystack.
Beginner bloggers probably have heard the terms "niche" and "micro niche." A niche is a distinct segment of a market, while a micro niche is a more specific form of a wider market. For instance, green living is a niche, and green living with pets is a micro niche.
As a blogger, you want to find a topic that you already have contained a wealth of information, or at least you have a lot to say about the topic. Sounds easy enough, right?
It is pretty simple. Keep in mind that you not only go as tight as possible, but also make sure that you're writing about something that people want to read about.
That's where research comes in. Pay a visit to the Google Adwords Keyword Tool. Type in a desired keyword to get an idea of what people are searching for, and then head over to Google to see what you're competition is like.
This method does not always give you a clear picture, though, since you're keyword might be too broad, but you're topic could be perfect. So check through several keywords and remember that a keyword alone should not decide the fate of your blog. It is just a piece of the puzzle.
There are various free and not free software programs that go into greater depth in spotting a niche. You could choose to invest in one if you plan on using it to generate blog topics or post ideas. However, in my opinion, it isn't necessary.
My short blogging topic list
I was thinking about topics that I would like to write, as well as blogs that I would like to see and/or enjoy reading. I came up with the following list of topics about blogging:
Blog writing tips
Blog design
Unpaid blog marketing
Paid blog marketing
Sponsored blogging
Blogging for businesses
Blogging as a source of income
Blogging with babies
Blogging basics
Corporate blogging
Video blogging
Blogging for fun
Blogging about news
Blogging for newspapers
Where to find best blogs of a certain topic
Affiliate marketing and blogging
Social media marketing
WordPress plug-in reviews
WordPress template reviews
WordPress graphic designer reviews
Ghost blogging
Before you blog, you should know
The blog that responds to the best bloggers
Personal branding
Blog that reviews blogs
Blog strictly about blogging topics!
Within my list, I can see these topics can be even tighter. A blog about unpaid blog marketing could be cut down to only include how to market via Twitter. A blog that focuses on affiliate marketing on a blog could solely discuss using Commission Junction.
Are you thinking that a super tight micro niche blog will run dry on topics? It may. But the odds are slim because within one topic is the possibility of hundreds of posts.
So yeah, you're trying to find a needle. It's also a needle with a billion atoms on its point. You won't run out of material.
What kind of blogging topics would you like to read or write about?
—
Terez Howard operates TheWriteBloggers, a professional blogging service which builds clients' authority status and net visibility. She regularly blogs at Freelance Writing Mamas . You'll find her on Twitter @thewriteblogger
Thanks, Terez!
–ME "Liz" Strauss
Work with Liz on your business!!