By Terez Howard
Passion, Reason and Success: An Impenetrable Triad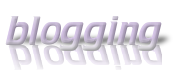 "If passion drives you, let reason hold the reins." — Benjamin Franklin
In the blogging business, do you think that passion should make your business decisions? Probably not. But should it be the motivating force behind your work? No harm there.
I have a confession to make. I have a passion. That passion has been alive for 5 years. During that time, I've read, researched and learned a plethora of information. I've hungered for more information and found myself starved. I desired to give people what I had been craving. More information.
I spent a few months writing more than 35,000 words on the topic of black natural hair. I spent April designing a website and compiling all of this information into an organized manner to give other naturals a whisper of the information we yearn for. This whisper will transform into a shout because my passion still burns and will grow.
What does this mean for me?
I'm not going to go into great detail about why I decided to write about natural hair. I'm not going to tell you my personal story with natural hair because I doubt that you care. What I want you to know is that this passion of mine has taken hold of my time and energy. Since I've always been one to keep my writing business hours at a part time level, that means letting some things go.
My guest blogging here is one of those things. Jael Strong too will cease guest blogging and focus on pursuing creative writing, her passion.
What does this mean for you?
Maybe nothing.
But, it might make think about evaluating your circumstances, including your work schedule and productivity. Are you working your passion? If you are, are you spending enough time to develop it? Are you spending too much time on it? Are you being reasonable?
Benjamin Franklin put it so well. "If passion drives you, let reason hold the reins."
Please be honest with yourself. There's no sense in lying to yourself.
As for me, if you're interested in the natural hair scene, you will see me around.
If not, know that I'm very grateful to have been here. Thank you, Liz, for the opportunity to know you and learn from your great wisdom. Thank you, readers, for checking in, commenting, tweeting and driving me to success.
And yes, I do think I'm successful, even though I've just recently started this endeavor.
I believe in what Pablo Picasso once said, "Action is the foundational key to all success."
—
Terez Howard operates TheWriteBloggers, a professional blogging service which builds clients' authority status and net visibility. She has written informative pieces for newspapers, online magazines and blogs, both big and small. She regularly blogs at Freelance Writing Mamas. You'll find her on Twitter @thewriteblogger.
Thanks, Terez, for sharing yourself and your insights on my blog!
–ME "Liz" Strauss
Work with Liz on your business!!