by
Jake Oates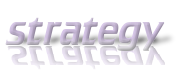 Getting more customers is not just worthy, it is necessary to keep your business alive. In order to enjoy success you have to continually build upon what you have. There are a number of things that you can do to grow your business. With a bit of planning and investing just a little time, you can begin enjoying a steady stream of new customers. Here are a few tips to get you started:
Ask for referrals – Getting new customers in the door could be as simple as asking for them. Ask your current customers to refer you to new customers. Note that you have to be providing satisfactory services to your existing customers before you can begin to expect referrals from them. After every sale or job that you do, ask your satisfied customer if he or she knows of someone else who would benefit from your business.
Penetrate your market – Your existing market can be a great way to increase your business revenue. Getting new customers is great but you have to remember the customers that you already have. Take care of them and they will continue to use you for their needs.
Innovate your products – Find new ways of using your products or services in order to entice new customers. There could be many ways that you could use your products or services. Find these new ways and begin promoting them.
Reach out – Extending your market reach is a great way to find new customers. Opening stores in new places or building a website with an online store could really help you to add to your customer base. Once you have tapped into this new market, choose advertising methods that will reach your target audience.
Think trade shows – Trade shows are an excellent way to promote your products and services and reach new customers. Trade shows draw in people who already have an interest in your market so participating can help you to reach new people. Choose trade show displays that highlight your product or service and work well with your business needs. A good trade show display can have them lined up around the corner just waiting to see what you have to offer.
What ways do you use to engage customers and keep them coming back for more?
—-
Author's Bio: This post was written by Jake Oates on behalf of Display Wizard, UK – specialists in design, printing and distribution of display stands for exhibitions, trade shows and events. You can find him at displaywizard.co.uk.