What Good Is an Expert No One Knows?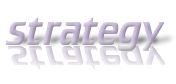 Whether we're part of a large organization or working at home, to be successful and recognized, people have to see the quality of our work, know its value, find it relevant and worth coming back to. Without that we won't be working long. It's not enough to have knowledge, know-how, and be able to deliver extraordinary value, if we're the only ones who know that's what we can do.
To succeed in business, we need to share our expertise in ways that are relevant, real, and understandable and the more quickly we do that the faster we'll be able to get on with the real work. These are the 7 Steps to becoming visible as the best in your field, the expert worth knowing, the first trusted source.
Debriefing your successes to find your unique expertise. Inside your successes you'll find your natural strengths and how they are best used. Capitalize on your strengths and match them with your deep interests — those things that you talk about and do even when you don't have to talk about or do them. Your unique talent and experience differentiates your expertise — makes it uniquely your own. Know your strengths and play to them.
Chose ONE key area of expertise. Find ONE niche that fits your strengths. With the noise of a crowded market, one niche, one offer, one specific expertise is a clear, easy to share message. People like a "go to" person for a specific need. Having ONE key area of expertise makes it easy for people to share what you do. It makes it easy for the people who want that expertise to find you. Once you're working together, they'll discover the other wonderful things you know.
Network online and off to find people who need your expertise. Get to know the groups offline that attract the people who want to know someone who does what you do. Use tools like Listorious.com and Twitter search to find people to follow on Twitter and talk with them. Make friends on LinkedIn one by one. Align all of your profiles to showcase that one area of expertise that is your strongest suit. Introduce yourself with your best true story and a build your powerful personal network systematically.
Share Your expertise as content. New customers and clients want information about how to run their businesses and their lives better — top-notch, quality, relevant content. Find opportunities to write, speak, or teach for your business. Share wht you've learned in contexts that are appealing. When you speak, write, and casually answer questions give them information, answers, AND analysis that shows them how much you love what you do. People can get news anywhere, but they don't want to do what you do. What they want is your experience and the expert opinion, analysis, evaluation, synthesis, and predictions.
Use online tools to curate relevant content around your expertise. Make finding interesting content tidbits your expert quest. Get to be friends with Google Alerts and similar services. Follow terms around the Internet. Choose several publications, blogs, and writers who stay on top of the areas that your customers and clients care most about. Retweet their articles on Twitter. Share them on Facebook and LinkedIn. Add a comment to the article as you send it out. Use popurl.com or alltop.com to locate
Learn as much as you can about those who do what you do. Get to know the other experts in your niche. Talk with them. Visit and comment on their blogs. Ask them for an interview. Share war stories. Discuss ways of working together. Discover the ways that your expertise is the same and different from theirs. Volunteer to guest post on their blogs and determine who you might want to invite to work with you on larger projects and referrals. That's a great way to build the base of people who know what you do.
Go deeply into your area of expertise. Saturate yourself in the trends and the traditional ways of doing things. Find out what researchers are thinking so that you can offer clients and customers the perspective they don't have the time to gather on their own. Be the first trusted source of the highest quality and most relevant information so that people begin to look to you for an analysis of their situation.


PLUS ONE: Love what you do. . Nothing is more appealing than an expert who is fully engaged in what he or she is doing. It's easy to trust that someone who is so engaged will be upbeat and easy to work with when problems come. Share the joy of your niche with the folks who come to see you. They'll want to know more about what it is that you do.

Focusing in on your expertise gives customers and clients insight into who you are and why they should keep coming back to see you. It becomes a key centerpiece of your offer — quality, knowledge, and credibility as promotion. Now, you're ready when that person comes to look with the reasons founded in the relevance and the results that you represent. Just keep counting to seven — seven key steps to being seen as the best in your field.

What has been the single most useful strategy you've found in building your own business expertise?

Be irresistible.
–ME "Liz" Strauss
Work with Liz on your business!!

Related articles
Trendspotting: How to Crawl into People's Heads
6+1 Traits of Effective Blog Writing
The Brand You Series on the SUCCESSFUL SERIES PAGE