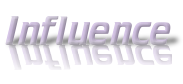 Each morning, I greet the Internet with my coffee and a clear purpose. I say "Good morning, Twitterville!" share the view in the harborhood, and check in with my friends. I find lots of opportunity — information, ideas, and input — offering itself.
If I'm not focused my head fills with thoughts, energy sparking and flaring in every direction.
Fast and fun, but too shallow to be satisfying in the long hall.
Real conversation offer more than a sound byte. Real ideas are worth more than a passing thought.
It's one reason Twitter never will win out over my blog.
Of course, Google is another.
7 Real Ways Writing Increases Expertise
Writing is one way to share thoughts with many folks efficiently. Publishing makes the connection more natural and accessible. The words stay available through time for anyone who wants to access them.
Sure we get visibility and offer value when we write, but we get a huge payoff ourselves.
By recording our thoughts we make them more.
Here are 7 real ways that writing increases our expertise.
Writing clarifies what we know. If you know something and can't explain it, do you really know it? We tell ourselves that we know what we know how to do laying it out. Writing won't let us do that. We have to find words to articulate our ideas.
Writing moves become familiar with degrees of difference. Want to be more fluent on a subject? Write about it. Every time we write we choose words to express a thought or an idea. Writing teaches us how words communicate meaning. The more we practice the more we learn which word choices connect people to what we mean.
Writing leads us to explore different answers. Leave ideas in your head and you can shut them down before you've fully considered their possibilities. Writing brings us to see what we think. When we find words to articulate what's on our mind, we take the words out of our heads. We make them more real, more transportable, and more memorable. When we put ideas on the page they take form –we can shuffle them, change them, improve them.
Writing helps us develop a voice that is natural and consistent, strong and confident. Talking to yourself might not be … um … acceptable, but write and you'll know your and how to express them. Even when we write for ourselves, we go back to read, listening to what we wrote. We question. We consider. We critique our choices. We start to recognize what's our own way of saying things.
Writing challenges us to set fear aside, yet maintain discipline. A clear sentence requires structure. A sentence that moves people is expression. Once we find our voice, we see how expression needs structure, and that structure without expression is listless and boring. Over time writers learn to value our thoughts and hold the editor quiet until feedback is useful. The act of writing builds thoughtful integrity. Putting thought into words builds confidence.
Writing offers us opportunity to share our expertise. Everything we write has an audience. Every time someone shares something that we write they add value to our ideas — when they change them and when they don't. Writers get the space of mind to show what we know in ways that can help people we've never met.
Writing makes us more thoughtful readers and more aware responders. Write for a while and you'll find you bring the insights and appreciation of a writer to what you read. You'll start to notice that the way a writer writes makes a message stronger, weaker, more meaningful to you. You might even begin to recognize their *voices* in what they write. Writing gives us understanding of nuance and a sensitivity to what we read. We ask better questions.
As efficient as Twitter is for conversation, it's not enough for working out ideas. 140 characters can't express a full-on deep thought. A soundbyte might get attention, but it doesn't show depth of knowledge.
Writing is clear thinking made visible. — Bill Wheeler
We meet more people in print than we can ever possibly meet face to face. Many people will know our written voice as well as they know our names. Writing is a huge opportunity in a noisy world to share what we know and to learn from the best of the people we meet.
What sort of thinking have you shared today?
–ME "Liz" Strauss
Work with Liz on your business!!