It's the Work We Do that Adds Value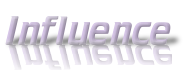 The Internet is fast being filled with people with skills and talent for hire. Some have worked online and off for years to attain experience and expertise. Some are using the Internet to re-career and reinvent themselves and us as a chance to prove themselves. Most folks who can afford it want to connect with the people who've got real expertise, not those who hope to practice until they do.
There's no question that to be an expert, we have to be knowledgeable, authentic, and hardworking. Everyone pays dues to get to the top, but knowing what to work at helps a lot too, because …
For the rest of us, it's hard to tell the guy with a professional camera from a professional photographer unless you share what you know with the rest of us in the right way.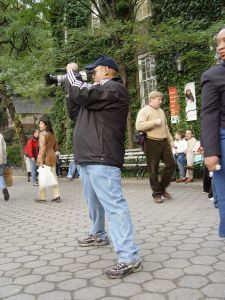 To be recognized as a expert requires communication skills and social skills as well as technical expertise.
8 Subtle, Powerful Ways to Let Your Work Show Your Expertise
A true expert isn't a preacher or even a teacher. He or she is a guide who cares about and understands the folks he or she serves. Lead me value to your work and know its quality, then help me understand how it can be relevant and useful to the customers, clients, and people I value and serve.
A true expert, like a truly rich man, doesn't need to tell you he is one … his value shows in his confidence, competence, consistency, generosity, humility, and his work.
Here are 8 often powerfully subtle ways to being recognized as a true expert.
Be the expert you are, not the expert someone else is. You are the only you the world has. That differentiates what you offer from the start. Play to your strengths. Let your work demonstrate your strengths. When people ask about what you do … point to something you've done well and talk about it.
Get known first as an expert in ONE thing. Decide what sort of problems you solve quickly and well. Find ONE niche or one vertical and solve that problem there. People look for a "go to" person for a specific need. You'll grow a following faster if you solve one problem well. It's easier to refer the expert who can prove one great solution than the one who can't be pinned down. Once folks learn about you as a master one skill, they can find out about the other wonderful things you do.
Write expert content in the language of the folks you want to serve. Readers want top-notch, quality, relevant content — information, answers, AND analysis. Your market can get news anywhere. Add your expert opinion, analysis, evaluation, synthesis, or predictions — in words and thoughts they can relate to and apply immediately..
Be an expert at keeping track of your niche. Don't overwhelm yourself … but don't live in your own head and don't live online only. Look for great ideas and innovation everywhere. Follow Alltop to get the latest news. Read print magazines, blogs, and news that cover the topics you cover. Pre-select it for people interested in what you do. Add value by explaining why you're passing it on.
Be an expert at specialized search and information mining. Make finding interesting content tidbits your expert quest. Get to be friends with Google Alerts and similar services. Follow terms around the Internet.
Be an expert at sharing your work where your customers are. Be where your potential customers are. Don't just Tweet a great photo. Say something about it. Tell a story about it. Not every great client is on Twitter. Not every great mind is either. Go to conferences; meet local businesses; visit universities; get to know the other experts and authors in your niche. Ask everyone for their stories and tell anyone who cares about the stories you've collected. Tweet, speak, visit, and comment on blogs. Get opinions and think about what people say. Talk about your work like you to talk to your friends about what you do.
Be an expert at thinking deeply. Saturate yourself in the trends, and think about how they influence your work. Go deeper too. Find out what researchers are thinking so that you can offer your readers how you think the highest quality and most relevant information might change what you're doing today and in the future. Always tie it back to them in real and relevant ways. It's your field be interested in it and they'll be interested in you.
Have an opinion. Don't just pass on information. What the Internet is missing is your informed expertise and unique point of view. You've learned and earned something. Show us how you got there and why you care about it. Share your passion for your expertise. Nothing is more appealing than an expert who loves what he or she does.
Awards are nice, but they're not something our customers can use. Quality is important, but if my customers can't see or at least feel the fine lighting, perfect composition, or the artfullness of that photograph … then the time it took to add it … to them will be just cost. Some folks need basic transportation to get to work not a Ferrari this time around — an expert recognizes that too.
When we do the work, invest, and offer what we learn freely and care about those we serve, our true expertise shines through. People need what we know and sharing it isn't shameless promotion, it's contributing value to the community.
Are you an expert? How do you let your work speak for you?
–ME "Liz" Strauss
Work with Liz on your business!!
I'm a proud affiliate of