A Guest Post by Scott P. Dailey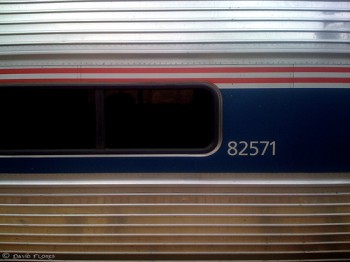 I'm concerned about the purity of the conversations undergone in blog comments. I'm concerned that many are not all that pure after all.
I'm finding that often blog commenting appears to be something akin to a bunch of people not-so gingerly exchanging business cards and PowerPoints and even worse, trite and banal ass-kissing.
Yawn.
What if hundreds of comments on a blog you love were actually nothing more than a mirage? The post was terrific, but the post's comment mojo was less the result of the post's quality and more the result of self-important opportunism and profiteering? What if the 100 comments can be reasonably likened to a pack of hyenas scrambling to snag a bite of the feast the author has laid out by virtue of her blog's popularity? Popular blog, popular blogger, hmmm?
The New Commute
What if everyone put driving traffic via comments above any other engagement priority? What degree of coloring the commenting exercise with this agenda is too much degree? "It's networking," some of you may be saying to yourself. I get that. But what I asked was, what if everyone did this? That's my concern. I mix for business purposes too. But what if we're cheapening the commenting progression to such a degree that it's becoming the new overcrowded commute we all try so hard each day to avoid? You know the one? We funnel like drones off the train and force ourselves through the turnstyles, up the stairs, out the doors, all to chase a little bit of money? What if blog comments were the new matrix, the new false reality devoid of any pure and true moments?
To some of you, perhaps I sound naive, or maybe even a bit of a whiner. I'm probably a little of both to tell the truth. Well look, I believe, pie in the sky or not, that the world is what we make it. And so it is with blog commenting.
A Challenge to Contributors
Draft a comment to a blog post you sincerely enjoyed reading. Launch your word processing software and dazzle us. Done? Super. Now do it again, this time imagining that you do not have an online identity. No Twitter, Facebook or YouTube accounts either. You have nothing you want to sell, teach or promote. You need nothing from me. Plain and simple: you enjoyed the post and wanted to add to the dialog. There is literally no gain for you outside that which is had by engaging others in a meaningful discussion.
Are the two drafts the same? Now that you've completed both versions, each with a different agenda motivating you, what observations can you make about your commenting habits?
What kind of observations have you made about the state of blog commenting in today's blogosphere? I would love to hear your take.
—–
Scott P. Dailey is a Web designer, copywriter and network administrator. Recently Scott launched ( http://scottpdailey.com ), his social media blog that makes connections between social networking etiquette and the prevailing human social habits that drive on and offline business engagement patterns. You can connect with Scott via Twitter at @scottpdailey.
Creative Commons License photo credit: Maguis & David
Thanks, Scott!
–ME "Liz" Strauss
Work with Liz on your business!!
Successful-Blog is a proud affiliate of