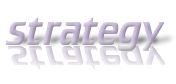 Her name was Darcy. Well actually, I'm not sure. She wasn't all that memorable. What I remember most was that every day she would come to work sad, disappointed, and almost depressed that they she didn't have the slighted prospect for a date. Darcy, or whatever her name was, seemed certain that the problem was outside of her. When I looked at her situation I was as sure. I'll let you come to your own conclusion on the facts that I knew.
The kind of guy she was looking for was any guy who would take her out to buy her dinner.
She didn't care where they went, where they ate, or what he had to say.
It was about the transaction not the relationship.
She thought she shouldn't to try too hard to predict what such a guy might find attractive. When he showed up she'd adjust and be what he was looking for.
Every night after work she went home to watch television. She didn't think much about what sort of guy might be the right one or where the right sort of guys might hang out. She was content to wait for anyone who came her way.
When I asked her about updating her wardrobe and getting involved in things that might be fun for her, she would say, "I like a lot of things and I like a look of fashion. I don't want to alienate some guy who might be interested by choosing something that might not be his taste."
And so I listened daily to the stories of her boring evenings or the awful dates that her family set up for her that never worked out. I never was sure what she was expecting. Did she think the perfect guy was going to figure out she was in the third house from the end waiting to be everything he desired?
I wonder now 20 years later whether she's still waiting or whether that guy just came up and knocked on her door one day. Darcy was more than willing to go out with any guy who came her way.
Does your business work this way?
Do You Really Want to Attract Customers Who Don't Value You?
So what kind of woman (or man) wants to date anyone who will make the invitation? And what kind of person wants to date the kind of person who has standards that include everyone?
Let's just say I don't want to spend my time with someone who wants to date cheaters, liars, theives, bullies, and serial killers. I don't care if they're willing to dress up and pay for dinner. After all the folks we hang with define us in so many ways.
That girl who will go out with anybody is going to attract just anybody. If you're doing business the way she's dating, you might consider all that's wrong with that.
Anybody can decide what to value about your offer. It's our values that attract the people we want to work with. If we don't put our values out there, other folks get to decide what to value. She didn't care why someone might want to take her to dinner. We have to care why folks want to be our customer. Great, loyal relationships are built on that.
Those "anybodys" define our network. The people with whom we spend invite their friends to meet us and become part of our circle. That girl who dates anybody, soon meets other anybody sorts of people who value her for the same reasons the first anybody did. Was it because she was willing to give herself away so easily? Has she become a magnet for folks who don't have any standards? Do people who want to be somebody start thinking that she's like the folks around her? That network of "anybodys" becomes part of her value proposition. Go out with her and you get all of them as your friends.
We slowly become what we look at most. If we don't establish our values and pick our friends and customer based on the values we choose, then we tend to take on the values the friends and customers we choose bring with them. A group around us all doing and believing the same things tends to become our basis for judging reality. For business that means if they we start to take on their world as our own.
The same is true for businesses who don't choose their values and decide who they want for customers.
This week I had consultations with two businesses that reminded me of Darcy. Both were passionate about connecting with customers, both were uncommitted about who their customers should be. They wanted lasting relationships but they were waiting to define their offer because they didn't want to alienate anybody who might otherwise come their way.
How do you define the right customer so that you're not working with "anybody"?
–ME "Liz" Strauss
Work with Liz on your business!!
Successful-Blog is a proud affiliate of