by
Rosemary O'Neill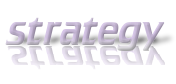 Ask Someone to Dance
There are so many small business owners and entrepreneurs out there, just plugging away, waiting for someone to reach out and invite them into the social media party. They're excited, intrigued, and all dressed up, just waiting for someone to notice them.
The Gym is Crowded
The high school gym is sweaty, packed with breathless teenagers of all types. There is a gaggle of jock types over near the punch bowl, a gaggle of cool girls dancing as a group to Rock Lobster, and a slew of hopeful, terrified boys strung along the outer wall of bleachers. On the other side of the gym, against the wall, are clusters of shy girls, furtively glancing toward the other side.
Burning down the House
I have an idea. Let's light this sucker on fire. Let's run across the gym, grab one of those shy kids by the hand, and drag them out into the Soul Train line.
Pick one of your Twitter followers who has very few followers themselves and give them a FollowFriday this week.
Search for one of your customer's blogs and comment on a post that had zero comments.
Know someone who'd be a great speaker? Email them the panel submission form for SXSW or another conference.
Ask to do a video interview with one of your colleagues who's never done it before.
Find a way to shine a spotlight on someone who's working behind the scenes (an IT person, a administrator, a great community manager).
Do you know a blogger who's awesome, but just needs a little attention? Round up your Twitter friends and do a surprise "blog bomb" one day.
Report back, please…who did you ask to dance this week? Was it fun?
_____
Thank you, Rosemary!
You're irresistible!
ME "Liz" Strauss