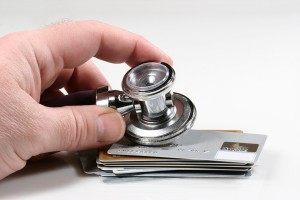 There are various things that can send a business into a financial frenzy.
One of the more frustrating avenues for businesses to travel down is when customers do not pay their invoices on time.
For some customers, it is a simple slip of the mind, something that can be corrected in a short period of time.
On the other side of the coin, some customers will purposely delay paying bills, be it because of financial issues of their own or they simply do not want to pay for the products or services they purchased.
So, what is a business to do when a customer is late with a payment?
Get the Money You Deserve
For your business to stay on top of meeting its financial needs, there are a number of actions you must make sure stay regular and relevant.
These include:
Timely invoices – Are you getting your invoices out to customers on time? If not, why is that? Falling behind on invoicing customers presents several problems, most notably the fact that you are not going to get paid on time. When that happens, it sets your finances up for potential peril. If you don't have someone in your office dedicated to accounting, invoicing etc. change that moving forward. Some companies will outsource their invoicing needs, thereby leaving them with one less major task to have to perform in-house. While all customers not paying in-person for their products and/or services are expected to meet the payment deadlines, you can't expect them to do so if your invoicing techniques are less than stellar. Finally, make sure the due day, any late fees that will accrue etc. are clearly spelled out each and every time you invoice a customer;
Seeking help – If you're finding too many customers are not getting their payments to you on time, you shouldn't wait for the ship (your business) to start taking on water. There are options out there for you, including receivable factoring companies. For those who do not know, such companies will in essence give you the cash (in advance) you need (the money that the customer was supposed to pay you) up front, in turn "buying" the unpaid invoice. The receivable factoring company then pursues your original customer in order to get them to pay up. In order to find the best factoring company, look to not only word-of-mouth referrals, but also the Internet (see more below);
Surf the Internet – One of the best ways to locate a receivable factoring company to assist you in receiving the money owed you, the Internet. Any company that is of any stature in today's business world has a website. With that website, companies can provide a laundry list of their services, how they stand apart from others in their line of work, and much more. Visit a number of receivable factoring company websites to see which one or ones might best suit your business needs. You can also look to their social media initiatives on sites such as Facebook, Twitter, LinkedIn, Google+ and others. Some in this line of work will even offer videos on sites like YouTube, explaining and demonstrating what they do to assist businesses like yours;
Reviewing your invoicing process –Finally, when was the last time you reviewed how you go about invoicing customers? If it has been a while now, and if your invoicing operations are cause for concern, step back and review the process. It could be something simple that needs fixing; then again, it could prove to be a major change in the way you go about things. Either way, this part of your business is too important to take for granted. When your customers do not pay their bills on time, you are the one who suffers. Yes, it could end up hurting them over time, especially if they end up being reported to a collection agency, but a fair number of customers probably don't sweat such details.
So that your company doesn't develop a sizable financial debt now or in the future, make sure you avoid falling behind on collecting customer payments.
Photo credit: BigStockPhoto.com
About the Author: Dave Thomas covers business topics on the web.