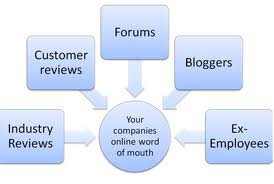 What would you do if your business reputation was suddenly turned upside down?
Many small business owners are lucky that they never have to answer that question, yet others are confronted with that very scenario more often than they would like.
Whether it is dealing with something they manufactured, perhaps an event that was initiated by an unhappy customer or employee, those who own businesses should always have one eye on how they and their business are viewed by others.
With that being said, how can you best position your online reputation and that of your company before problems arise?
Some tricks of the trade include:
* Positive promotion – Use the different tools at your disposal to promote all the good things you and your business can do. This can be done via press releases, blog posts, social media, online forums, and more.
* Community involvement – As a small business owner, you hopefully have already established yourself in your community. If not, get active in your community, this through things like sponsoring local events, attending local events, working with other area businesses to promote them etc.
* Knowing what is being said about you – While your daily business tasks undoubtedly take up much of your time, you can't turn a blind eye to what folks are saying about you and your company, especially online. Have your ears to the ground as to what the chatter says about you and your business, how you treat customers, what products and/or services work and which don't etc. If you don't listen, your customers may deliver a message that ultimately you will hear.
In the end, there is no price you can put on your reputation other than it is priceless.
As a small business owner, have you ever had your reputation called into question?
If so, how did you go about letting current and potential customers know that they should do business with you?
Photo credit: webseoanalytics.com
About the Author: With 23 years writing experience, Dave Thomas covers a variety of small business topics, including looking at how I need online reputation protection.