by
Miguel Salcido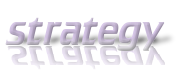 SEO and ROI
With all that small business owners have to do on a daily basis, a thorough SEO game plan can often fall by the wayside.
In fact, some business owners end up neglecting SEO altogether, leaving them with missed opportunities for traffic back to their sites and a better return on investment (ROI). Think about it, your small business could very easily be missing out on free traffic, from qualified leads, who are interested in your products and services.
As a small business owner, do you feel you have a strong SEO game plan in place, an average one or you're simply missing the boat when it comes to SEO?
Do You Have an SEO Game Plan for Your Small Business?
BigStock:
Get Started!
In the event you find yourself in the latter category, take some time now before you fall further behind to see how you can get on the boat and sail towards better returns.
Among the advantages for your business having a solid SEO presence include:
Increasing sales through qualified business leads from search engines;
Better Web site performance and more traffic showcasing your brand awareness;
Added credibility and legitimacy for your brand;
Tie in to specific keywords that consumers will utilize to come to your site.
In taking a look at some of the above-mentioned items, keep in mind that your goal at the end of the day is to drive traffic to your site, preferably traffic that is interested in purchasing from your business. With the right SEO game plan, you are able to gain the attention of top business prospects, increasing the chances of a sale.
Another factor to keep in mind is that you are better served putting out products and services based on the keyword search terms that led visitors to your site in the first place.
Okay, doing what was just mentioned above makes sense, right? In order to successfully do that, you need to be recording and analyzing your SEO metrics.
Make sure you are able to see via statistics where you have a competitive edge over the competition and where you need to increase your efforts. Find the keywords that rank best for you in leading traffic back to your site, stay on top of the ones that are working, and look to improve upon other terms that need a little boost.
Lastly, many small business owners are working on tight budgets to begin with, so they go back-and-forth as to whether or not they should hire someone for in-house SEO or outsource it.

Remember that the most important question to answer is discovering how many people are searching for what you sell.
If you are a tech-savvy business owner or have a tight budget, you may look to do SEO efforts on your own or contract them out. If you have more of a budget to work with, consider hiring a company that specializes in delivering SEO results to small businesses.
At the end of the day, your small business wants and needs a steady stream of referrals coming to your site with the potential to buy.
When deployed properly, SEO marketing can be a very cost-effective means by which the small business owner drives quality traffic to their site, traffic that can very well lead to a purchase.
Thank you, Miguel. Understanding SEO as part of social business is so important.
–ME "Liz" Strauss