A Guest Post by
Matt Krautstrunk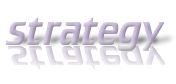 As bloggers we understand how important interacting with a community on social media is for exposure. We tend to refer to social as "new media," however when you think about it, some of the ancient social media channels (Myspace, corporate blogs) have been around for over 7-10 years now. The progress that marketers have made on social media channels has almost pushed the medium to maturity, it's time for corporate structure to follow!
Building Social Media Into Your Corporate Culture
Social media is being used by more and more people to accomplish almost everything from a job search to answering common questions. Just to reiterate how fast social media is growing. See below: According to Econsultancy
Tweets grew 250% since January 2010
LinkedIn Users grew 100%
Facebook grew from 350 million users to 640 million users in one year
But in the B2B marketing industry, social media should extend deeper than just having a LinkedIn. It should be controlled internally and leveraged within each employee. Your employees can be used as vehicles to spread messages about your company's products and services. With this obviously comes inherent risk, but since social media such a transparent vertical there should be internal social media policies in conjunction with your marketing strategy.
Social Media Policy
Companies are still trying to find a balance whether they should encourage or hide employee social media use. Everything from, the decision to associate your businesses name with employees on social media to governing social media use, social media policies can be laid out to leverage your marketing strategy internally.
For instance, some companies have requested their employees create a separate Twitter account that is strictly professional. This has two key benefits, one is the fact that businesses are able to gain awareness and engagement from each employee's Twitter, and the other is minimizing the risks associated with standing behind an employee who tweets inappropriate personal material. Businesses should design a clear policy framework for how social media can be used to create synergies not catastrophes.
Improving Workflow
Embracing social media within your company may have some risks, but empowering employees with social media embrace can help your cause. For example allowing employees to tweet during workdays can improve morale and communication efforts. Strategically integrating tools to work within your business can give meaning to each of your departments, according to Charlene Li, analyst at Execunet (http://insights.execunet.com/index.php/comments/creating_winning_social_media_strategies/best-practices/more) , "Anyone can be influential with these tools. Salesforce.com has a new Twitter-like product and calls the people in the company using it, the "Chatterati." "This internal social group is the connective tissue in the organization," Li noted. "There is real value being created as people use these tools to get the job done." Social media is a core element of these innovative companies communication technology, making their employees better, more informed workers. There is an opportunity here for collaboration in the cloud; your employees will have the ability to express opinions and suggestions easier than ever before.
One of the biggest challenges to embracing social media internally is letting go of control. Executives should embrace this technology meaningfully instead of fearing the repercussions.
_____
Matt Krautstrunk is an expert writer on document management systems for Resource Nation an online resource that provides advice on purchasing and outsourcing decisions for small business owners and entrepreneurs. You can find him on Twitter as @mattkrautstrunk
Thanks Matt! Great case for taking social media seriously.
–ME "Liz" Strauss
Work with Liz on your business!!