The WordPress Liz Comment Counter Plugin
If you haven't heard about it . . . a very nice man by the name of Ozh did something even nicer — he made a plugin named after me. How beautiful is that?!! As Ozh says
Liz Strauss Comment Counter is a highly configurable "internet badge" that shows the number of comments your WordPress blog has. Use it either to show off how social your blog is, as an incentive for commenters to be part of it, or just because it's fun 🙂
See for yourself!!
The dashboard is cool.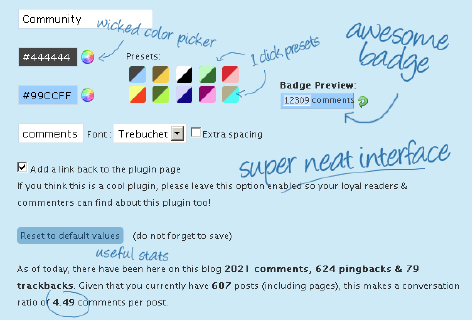 The colorwheel is fun!
Of course, presets come with.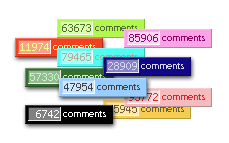 I've got to get me one!
Find out all you need to know from Ozh!! Go check it out and do tell Ozh hello from me!
Thank you, Ozh! It's almost too cool for comment!
–ME "Liz" Strauss