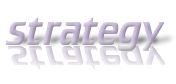 When I pay attention to your message… when I watch your commercial, read your ad, listen to your presentation, can you assume that you've reached me?
Only if you define reach in the most literal sense.
And trust me, you're reaching to believe if you believe that attention is synonymous with trust.
Trust isn't a numbers game. Trust takes time to be established — it always did.
Good, Great, and Irresistible Marketing Businesses
We talk with thousands of people throughout our lives. Now that the social web has amplified the speed and reach of communication, it could be argued that some social folks online "talk with" thousands of people in a week. Certainly many businesses talk with thousands of people in a day. Some corporations easily talk with millions in a day. Still the fact remains that the ability to reach millions with our message means hardly anything if those millions don't trust the people or place the message is coming from. Communication only helps a business when people trust what we're saying.
Good marketing businesses know how to reach customers. The marketer shows how the product offers will solve a customer's problems, how the offers will take care of the customer needs and desires at the right price in satisfying ways. Satisfying solutions at a good price will get people to buy in. Price is an important part of this mix.
Great marketing businesses know how to reach ideal customers and build values-based relationships. They find the people who share the marketers' values and never make an offer larger than the trust they've built. The shared values make it easy for new customers to trust what the marketer says, to see the value in what the business makes, to value products and services that incorporate those values in everything. What we value is always worth more than the price.
Irresistible marketing businesses know how to reach ideal customers, build a values-based relationships and show customers that it is always easy and safe to work with that business. They invite ideal customers into a relationship bigger and better than simply a customer-fan. The business trusts and values customers by involving them in future plans — customers participate in having ideas, building content, sharing products, access to feedback loops that value bad news — and and holding customers in the highest esteem because they help the business thrive. That's where the deep trust and irresistible attraction comes in.
The best form of attraction is built on trust — consistently proving that your business does business even better than any customer might think business would be! Business moves faster and with fewer micro-decisions when we can depend on people we trust. With trust like that customers tell your best true story for you.
Reach out to meet needs is not nearly as powerful building values-based relationships. Values-based relationships aren't nearly as irresistible as the attraction of being a first trusted resource who consistently surpasses the standard.
Have you found your irresistible offer yet?
Be irresistible.
–ME "Liz" Strauss
Work with Liz on your business!!