You Don't Even Know My Name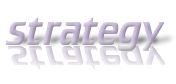 Many years ago, when telemarketers began the annoying practice of interrupting dinner, I decided to change the name on all of my credit cards. Since that day the cards read with two initials and my last name. It's been fun to receive the "personalized" calls, direct mail, and email that comes to me with a hello that has been chosen just so the sender can't call me by name.
Then a friend told me how, whenever she is asked to give up her contact information, she customizes her name in such a way that she will know who sold her name to that business spamming her when she never opted in.
Do you think those business count my friend and I when they quote their reach?
Yet,the basis of relationship — inside or outside of business — is credibility.
The offers that succeed are those in which our credibility is at least as big the size of the investment we're asking.
Buying my information and marketing to me isn't that different from starting a first conversation with "I think you're sexy. Will you sleep with me?"
Who knows if you're a theif, a slasher, or someone with some pernicious disease?
What good is reach if you don't even know my name? Credibility is what makes the sale, not reach. Reach is not credibility.
How Credible Can You Be?
It's no longer about only about how far our message can reach. Has it ever been or was that the only measure we could think up then? It's not even about how many people will receive our message and consume it. Just because I understand what you said, doesn't mean I'm inclined to do as you ask or even remember the message when 10 minutes have gone.
The question is whether a clear, credible message can travel far and still be believed.
Steven M. R. Covey, who wrote, The Speed of Trust, points to 4 Cores of Credibility — integrity, intent, capability, and results. Together they carry the four reasons we trust ourselves, our friends and the people and companies with whom we choose to work.
Integrity. A guy runs up to you on the beach, opens his coat and says, "Wanna buy a watch?" Your response is likely to be negative. It's hard to believe that watch is the deal that he says it is. A man of integrity probably wouldn't choose that form of approach. Integrity is the ultimate of walking your talk. The etymology of integrity is "wholeness, soundness, uncorrupted virtue." It's a person's character who gives "his word," shakes a hand. makes a promise, and signs a contract. Integrity is the conviction to always choose for your values no matter what people are around you.

Do you show up as the same person everywhere people find you?
Do you live your message with the people you work with and with your customers?
Do you keep promises to yourself, your friends, your family, and your colleagues?
Do you tell the hard truth as easily as you tell your best stories?

How do your actions demonstrate what you believe?
BE what you believe. Stand for something.

Intent. Ever get an email or a request from a friend that sounded as if it was sent just to you, then realized that he or she send the exact words to a whole list of people with a personalized greeting? A situation like that can make us wonder about what his or her someone's intent. Intent is the reason we do what we do. It's good intent to understand the power in partnership that is forthright and mutually beneficial. People and companies with good intent build relationships before promoting self-interest. Think of the respect Warren Buffet has earned. He's a great combination of integrity and intent. Through demonstrations of good intent, Warren Buffet accomplishes many things that benefit others and his own companies.

Do you reflect on what motivates you and how that might work for others?
Do you move yourself outside the center to get a more balanced view of world?
Do you make the success of other people mission critical to our own success?
Do state your true intentions to yourself and to others before you act?

How do you make it easy to see what you're up to?
Share your plan and your purpose. Focus on mutual benefits.

Capabilities. Think of leaders who inspire. They have knowledge, talent, skills, ethics, attitudes, and identity. It's not simply that they're intelligent and visible. They attract us to follow because they are good at what they do. They have means and the confidence to do the job and the way they talk about their capabilities raises everyone on their team.

Do you know your strengths, talents, what comes naturally, and why people follow you?
Do you have the expertise to do what you set out to do?
Does your style attract and encourage relationships and learning?
Do you establish a culture that is open and supportive?

How do you use your abilities to inspire confidence and leadership?
Know what value only you can bring. Do the same for others.

Results. Talent and skills are nothing, if we don't do, produce, and respond to the right things. People and companies we trust focus on delivering right results that meet the highest expectations. They fulfill their promises — faster, easier, and more meaningfully than anyone might expect. Their record for results precedes them.

Do you show up, make clear decision, and put your best work into all you do?
Do seek out a team of people who are smarter and more experienced than you?
Do you focus on delivering outstanding satisfaction to every customer?
Do you look to consistently raise the bar higher?

How do you make outstanding and successful things happen?
Be engaged. Take responsibility with intent to win.
The difference between reach and credibility is the difference between Handing out flyers to every person who passes on the street and developing relationships with people who who value integrity, shared intent, competent commitment, and consistent performance.
Credibility is trust without fear or worry of the wrong results. Credibility means we don't have to prepare for consequences because positive outcomes don't hurt us. Credibility relieves us of the burden of having to build extra safety nets because we know that you're looking out for our best interests — you'll still be there if something goes wrong. Can't say that about the guy on the beach offering to sell us a watch.
Reach is only valuable if it stands on a foundation of credibility.
Seriously, how credible can you be if you bought my information and you don't even know my name?
–ME "Liz" Strauss
Work with Liz on your business!!