It's More than Reading the Funnies
Doing research for another post, I came across this one.
Great Find: 5 Things I learned From These Hilarious Blog Comics by Siziopedia
Permalink: http://www.sizlopedia.com/2007/06/24/5-things-i-learned-from-these-hilarious-blog-comics/#more-453
Target Audience: anyone who knows a blogs
Content: This article describes blogging made using blog comics as the talking points. The commentary is right on the experience of blogging. Click the comic below to read the article.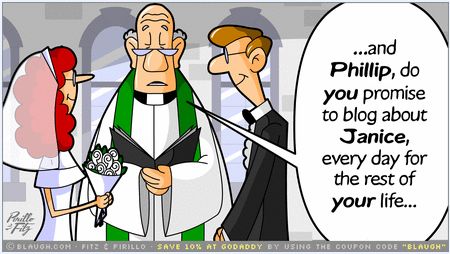 It's short, sweet, and funny.
What more could you want for a Sunday afternoon?
–ME "Liz" Strauss